Game of Thrones, Outlander, Monty Python and the Holy Grail, Ivanhoe and The Bruce - not a bad resume for a castle in Stirling. 
Doune Castle, a medieval stronghold near the village of Doune in Stirling, has featured in all of the above - and has seen a boost in tourism since being featured on the small screen in Game of Thrones and Outlander.
Monty Python and The Holy Grail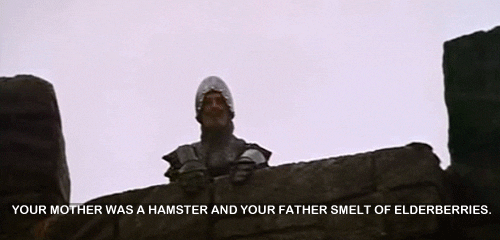 The producers of Monty Python secured filming locations across castles in Scotland, and gained permission from Lord Moray to film at Castle Doune. 
However, when permission for other castles was withdrawn, the producers used different shots of Castle Doune to depict various castles in the film and relied on tight camera shots to portray other locations.
Doune Castle has since become a place of pilgrimage for fans and an annual "Monty Python Day" is held at the castle - and for anyone planning on visiting, you can have an audio tour recorded by Terry Jones!
Game of Thrones
A variety of locations have been used to create Winterfell, but Doune Castle was the first.
The Scottish castle was used for exterior shots and the great feast held when Robert Baratheon arrived in the pilot episode. 
Outlander
Starring as the fictional Castle Leoch in the first season of the popular show, Castle Doune welcomed over 32,000 people between June and August in 2015, up 44% on the same period last year - thanks to fans flocking to Outlander filming locations throughout Scotland.