Maximum sentences for some terrorism crimes may be too low and should be reviewed, the terror laws watchdog has said.
Max Hill QC gave the example of the offence of failing to alert authorities to possible attacks, which cannot attract a jail term of more than five years.
Mr Hill, the Independent Reviewer of Terrorism Legislation, insisted there was no need for a raft of fresh legislation on the basis that "something must be done" after the UK was hit by a flurry of attacks this year.
However, he told the Press Association there may be aspects of existing laws which can be amended and improved.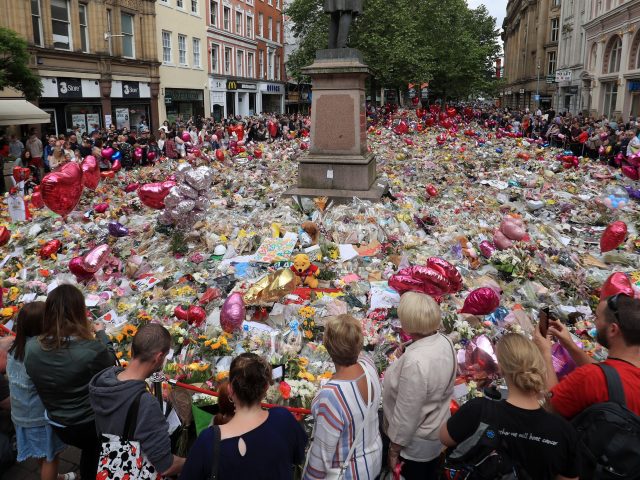 People look at flowers and tributes left in St Ann's Square in Manchester following the Manchester Arena terror attack (Danny Lawson/PA)
He said: "With the benefit of experience and hindsight it may be the case that some offences have insufficient discretionary maximum sentences, which should be reviewed."
Mr Hill flagged up section 38B of the Terrorism Act 2000, under which an individual commits an offence if they do not inform police when they believe someone is preparing acts of terrorism.
A number of defendants who assisted the plotters behind the failed July 21 bombings in 2005 were convicted under the section.
The offence carries a maximum sentence of five years.
Mr Hill said: "It seems to me that that should be reviewed for a decision on whether that is actually sufficient."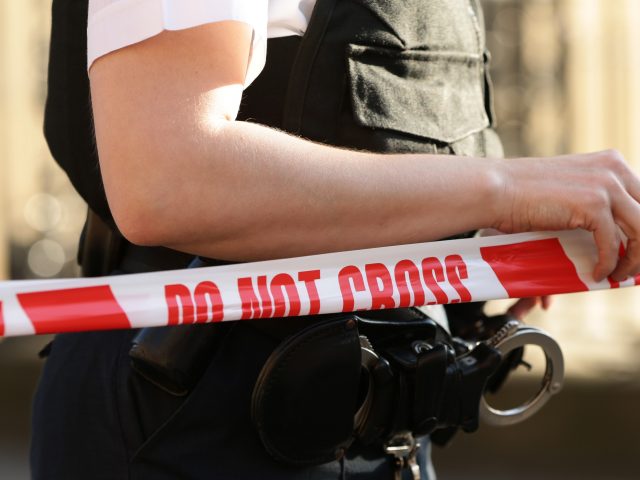 Counter-terror powers have come under close scrutiny after four attacks in
2017 (Yui Mok/PA)
Longer sentences for some terror-related offences are being weighed up under a review ordered by the Government in the wake of the atrocities in London and Manchester.
In a wide-ranging interview, Mr Hill also suggested there may be a need to look again at general crime offences which are "perfectly appropriate" for use in terrorism cases, but where judges can increase the sentence because of the presence of a "terrorist mindset".
He said: "We have robust and appropriate laws dealing with firearms, knives, assaults and violence against the person.
"There is already a mechanism for judges to regard a terrorist mindset as an aggravating factor in non-terrorist offences but that is something that needs to be provided by way of a list or a schedule to indicate to judges which offences may be aggravated by a terrorist mindset."