The crowded field in the Ukip leadership race has thinned out, with four candidates forming an alliance.
Victory for the Ukip United leadership slate would see Jane Collins take the top job, with key roles for her former rivals.
Under the plan, Scottish MEP David Coburn would become deputy leader, with Ben Walker taking the role of party chairman and Marion Mason also backing the alliance.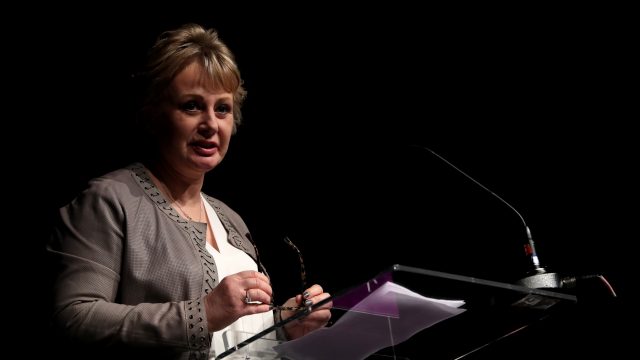 Jane Collins would take the top job. (Peter Byrne/PA)
Some 11 candidates were originally cleared to stand in the contest to succeed Paul Nuttall and the Ukip United team feared that splitting the vote could leave the door open to an "authoritarian" leader such as Sharia Watch director Anne Marie Waters.
A spokeswoman for Yorkshire and North Lincolnshire MEP Ms Collins said: "These people are not what the party should be about."
Instead of "banging on about Islam and gay marriage" the Ukip United team would "take the stance Ukip did when Nigel Farage was leader" and "undo the last 16 months" which had seen the party decline in the polls, a spokeswoman said.
The campaign will be launched on Monday, and although a Ukip United victory would see Ms Collins become leader, the spokeswoman said it was "very much a team thing".
I lead a group called Sharia Watch. This is why most of my work about Islam, its my job. Here's my UKIP manifesto. https://t.co/XDOijYze3F

— Anne Marie Waters (@AMDWaters) August 12, 2017
The candidacy of Ms Waters, who has called Islam "evil", has divided the party, with some members threatening to quit if she wins the race.
Mr Farage has warned Ukip will be "finished" if it goes down the road of becoming an anti-Islam party.
Other candidates approved to stand in the election include Ukip deputy leader Peter Whittle and London Assembly member David Kurten.
The contest also includes David Allen, Henry Bolton, Aidan Powlesland and John Rees-Evans.
The new leader will be announced at Ukip's conference in Torquay on September 29.