Donald Trump has announced that the United States now recognises Jerusalem as the capital of Israel, in a move that upends decades of US policy.
The US president said in a White House speech that he is "determined that it is time to officially recognise Jerusalem as the capital of Israel".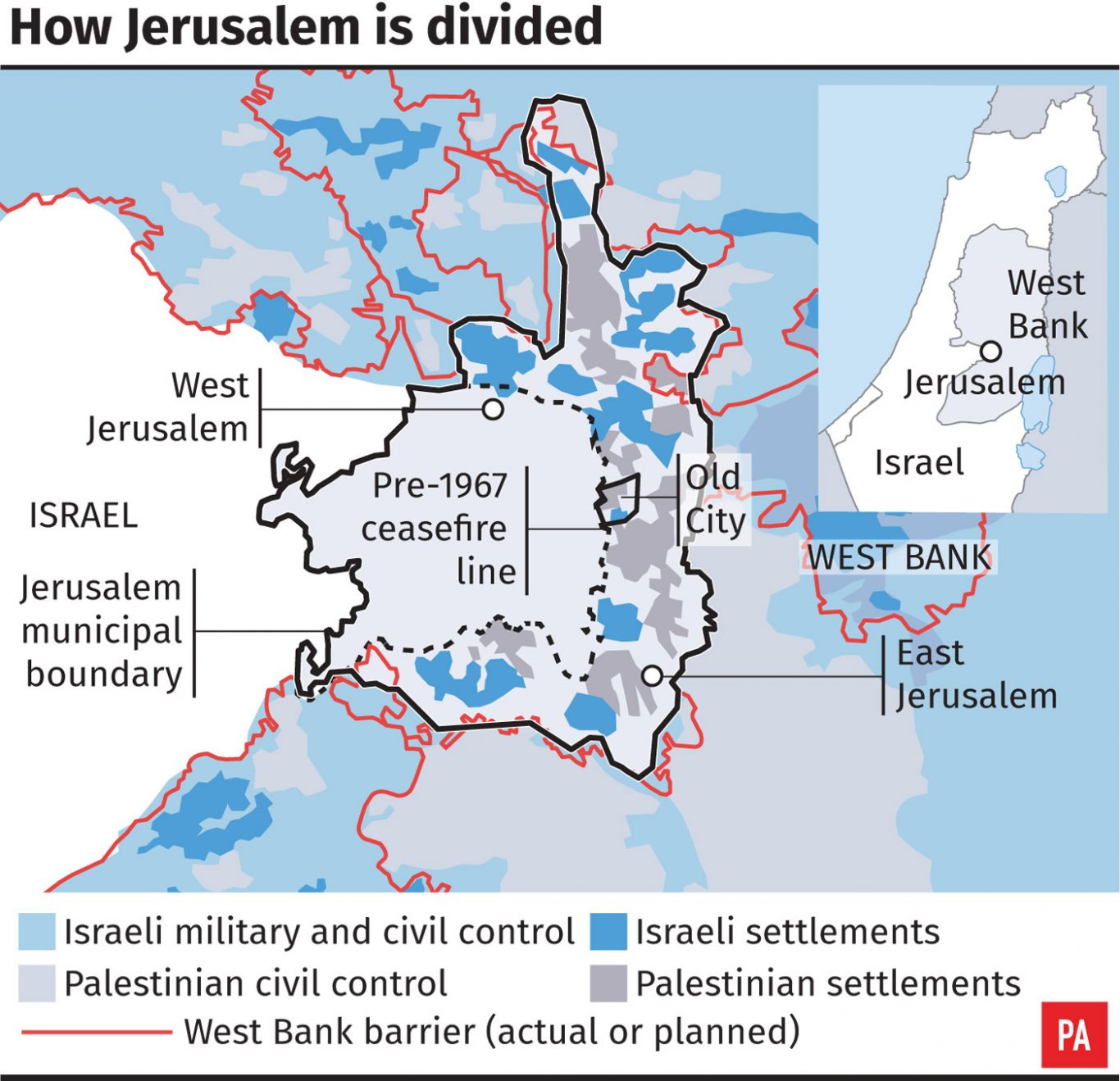 He said he has deemed this change to be in America's interests.
Mr Trump said the decision "marks the beginning of a new approach to conflict between Israel and the Palestinians".
World leaders have warned that the move could inflame tensions in the volatile Middle East.
Mr Trump also said he is directing the State Department to begin preparations to move the US Embassy in Israel from Tel Aviv to Jerusalem.
He said the move would allow the department to begin hiring architects and making other plans, adding that it was "a recognition of reality".
Israel's Prime Minister Benjamin Netanyahu said in a statement that Israel is "profoundly grateful", adding that Mr Trump's announcement marks a "historic day" and is an "important step towards peace".
He said his country "will continue to work with the president and his team to make that dream of peace come true".
Meanwhile, the head of the Islamic militant group Hamas accused Mr Trump of disregarding Palestinian feelings with his move.
Ismail Haniyeh said in a statement that the Palestinian people "know how to respond properly to the disregard of their feelings and sanctuaries".
He said the decision "will not change the facts of history and geography".
Hamas, which controls the Gaza Strip, is considered a terrorist group by Israel, the US and other Western allies.
UN Secretary-General Antonio Guterres also spoke out against what he said are "unilateral measures" that jeopardise the prospect for peace for Israelis and Palestinians.
He said the issue of Jerusalem must be resolved through direct negotiations between Israelis and Palestinians.
Mr Guterres told reporters that "in this moment of great anxiety, I want to make it clear: There is no alternative to the two-state solution. There is no Plan B."
He never mentioned Mr Trump's decision in his remarks.
Mr Guterres said he will do "everything in my power" to promote the return to negotiations by Israeli and Palestinian leaders "and to realise this vision of a lasting peace for both people".