The US should look within to cut demand for opioids which are fuelling its deadly drug crisis rather than stressing unsubstantiated claims that China is the major source of the chemicals, a top Chinese drug enforcement official has said.
China and the US have worked to build a close working relationship to fight global flows of illicit synthetic drugs, but their collaboration remains fraught.
Yu Haibin, of the China National Narcotics Control Commission, told reporters there was little evidence showing China was the source of much of the chemicals used in the production of the powerful opioid fentanyl.
President Donald Trump in November blamed a "flood of cheap and deadly" fentanyl made in China for the deadliest drug epidemic in US history.
"China doesn't deny that shipments to the US happen, but there isn't the proof to show how much – whether it's 20% or 80%," said Mr Yu, adding that US authorities have only sent him information about six shipments from China in the past year.
Mr Yu urged the US to share more data and police intelligence with Chinese authorities and said rampant over-prescription of pain medication and lax cultural attitudes towards drugs had fuelled massive demand for opioids in the US.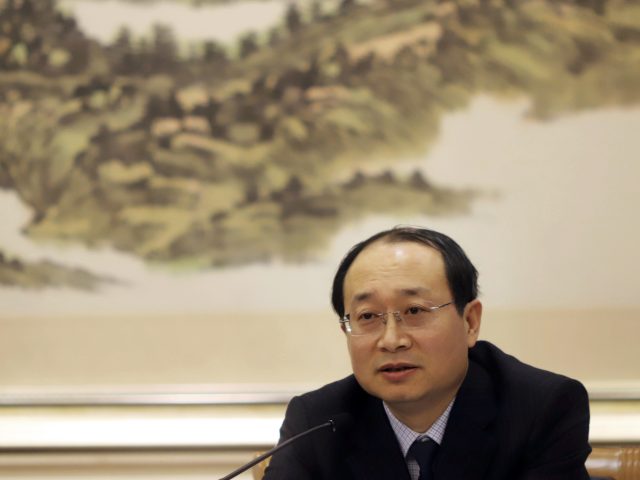 Insufficient drug education and the trend in some states of legalising marijuana have hurt drug enforcement efforts, he said.
"As many states decriminalise marijuana, the public's attitudes and trends of thinking towards drugs will also have a bad effect" on the fight against hard drugs, Mr Yu said.
Chinese officials have been eager to tout their collaboration with American counterparts on drug enforcement as a bright spot in the occasionally rocky relationship.
Though Beijing has said US assertions that China is the top source of fentanyl lack evidence, the two countries have deepened co-operation as the US opioid epidemic intensifies.
Beijing already regulates fentanyl and a number of related compounds, even though they are not widely abused domestically.
Since 2016, China has arrested dozens of synthetic drug exporters, destroyed several illegal labs and seized tons of new psychoactive substances, according to the Office of the National Narcotics Control Committee.
Officials in Beijing said they busted a fentanyl factory in November and seized 4.7kg of the substance thanks to a tip-off from US Immigration and Customs about a major online purveyor named "Diana" that turned out to be a front for a 19-person drug ring scattered across China.
China wanted to work more closely with US law enforcement, as well as authorities in Mexico, a transshipment point, Mr Yu said.
It has backed a successful US proposal this year to add several fentanyl precursors to a UN list of controlled substances.
China has listed the two chemicals, NPP and 44-ANPP, under domestic drug laws, officials said.
More than 66,000 people in America died of drug overdoses in the year ending May 2017, a jump of 17.4% from the year before, according to provisional data from the Centres for Disease Control and Prevention.
The CDC reports most cases of fentanyl overdose are linked to illicitly produced batches of the substance.