Dozens of parliamentary aides have faced bullying at work while four women said they had been victims of sexual assault, according to a survey of staff at Westminster.
Staff working for MPs hit out at the "sexist, laddish, misogynistic" culture in Parliament where there was a "toxic" mixture of alcohol and power.
A cross-party working group chaired by Commons Leader Andrea Leadsom has been examining the procedures in place to protect staff.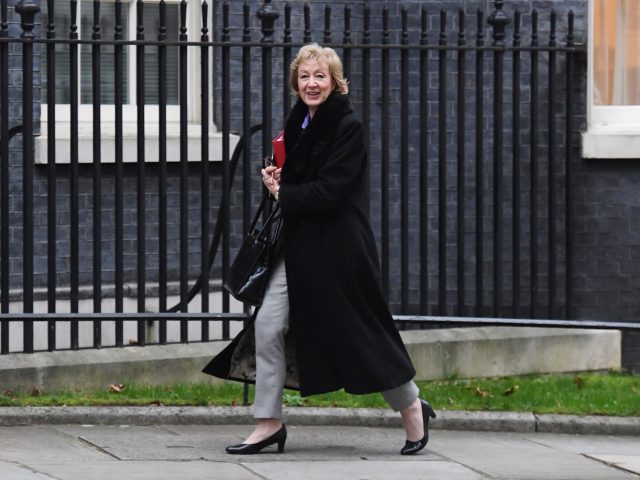 Potential measures being considered include a new "behaviour code" and a confidential helpline and counselling support provided by an independent sexual violence advocate service.
Rogue MPs, peers and staff could face sanctions including the withdrawal of a parliamentary pass under measures to ensure everyone working in Westminster feels "safe, valued and respected", Ms Leadsom told the Commons in December.
Eighteen women and one man claimed to have been victims of sexual harassment while working in the Palace of Westminster.
Three women, all in their 20s, and one woman in her 50s said they had been victims of sexual assault.
One claimed she had been assaulted by a former MP, another by a visitor to an MP and a third by a House of Commons employee.
None chose to report the assault, one because she felt she would not be believed and feared for her job and the others because they did not think it was serious enough.
The findings are from a BBC Radio 5 survey carried out following a series of claims about MPs' behaviour and the culture at Westminster.
Some 1,500 questionnaires were sent out to staff working for MPs and the broadcaster received 166 responses.
Some 39 people said they had experienced bullying at Westminster, including 24 by the MP they worked for, but only a third had complained.
One man in his 30s said: "I felt it would look professionally incompetent and compromise the masculine environment across Westminster."
Another in his 20s said: "The nature of Parliament means if one complains about their MP's behaviour your job is gone."
But other members of staff were more positive about the experience of working at Westminster, describing it as "courteous", "respectful" and "fascinating".
"It's not the den of sexual depravity the media want it to be," one said.
Another responded that "all the MPs I've met have been delightful" and "this sexual harassment witch hunt is ridiculous".