Eighteen people have died after a double-decker bus crashed in Hong Kong, police say.
A police spokeswoman said 15 men and three women were killed in the accident, which local media reports say happened when the bus tipped over on Saturday evening.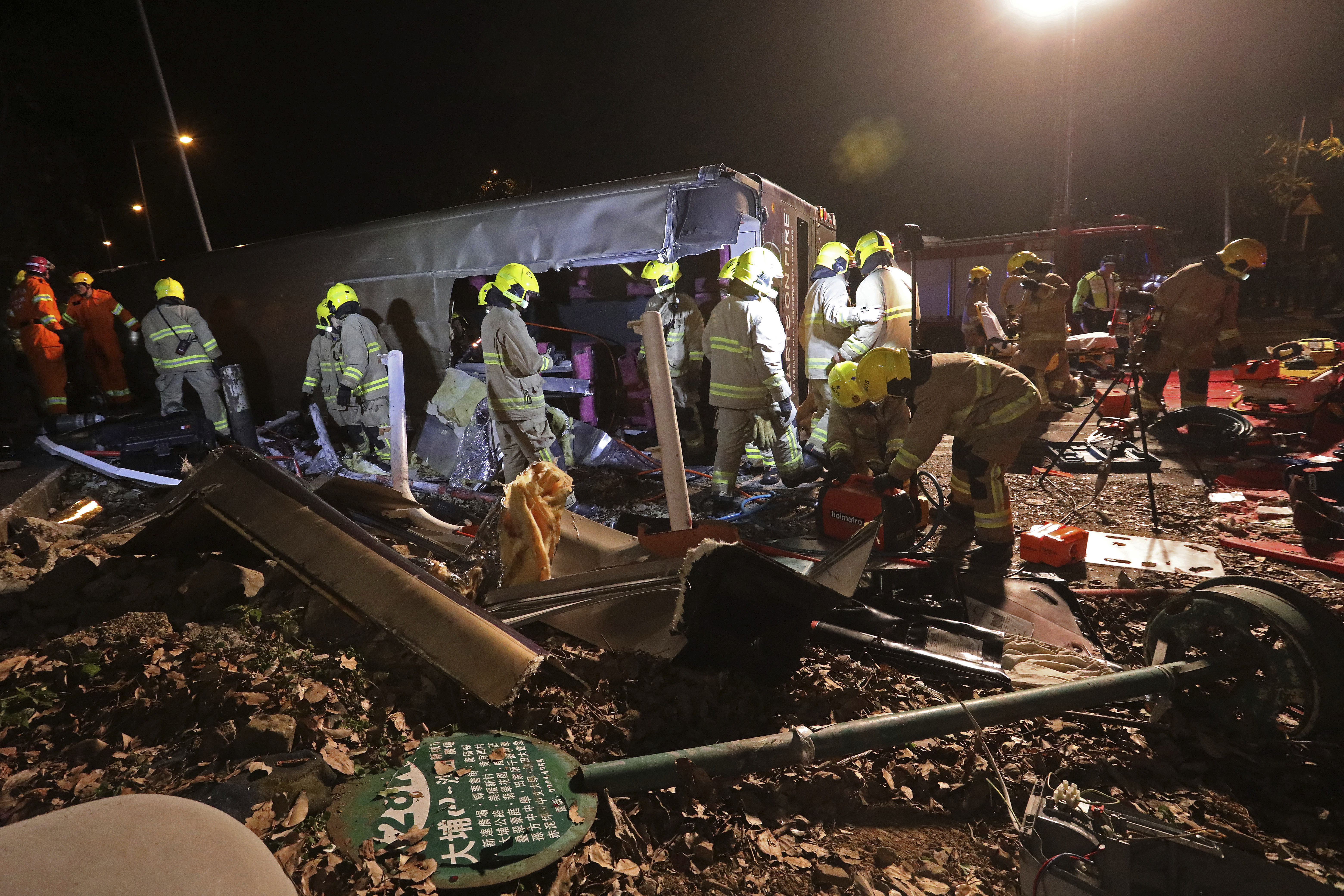 Photos and videos published by local media or posted by users on social media showed the gold-coloured bus lying on its side while emergency workers treat injured passengers nearby.
The South China Morning Post newspaper said it was the Asian financial centre's deadliest traffic accident since a 2003 bus accident that killed 21.