Prime Minister Theresa May has insisted that the deal she forged at Chequers last week "delivers on the vote that people gave on Brexit" in the 2016 referendum.
Mrs May was speaking amid speculation over further possible resignations of Leave-backing Tories, following the loss of three ministers, two party vice-chairs and two parliamentary aides over the course of 48 hours.
Backbencher Andrew Bridgen became the first Tory MP to declare that he has sent a letter of no confidence in Mrs May to the chairman of the backbench 1922 Committee, Sir Graham Brady. Some 48 letters are required to trigger a vote.
Writing in The Sun, arch-Brexiteer Jacob Rees-Mogg denounced the Chequers deal as "a dud" which "will not deliver Brexit".
Mr Rees-Mogg, who chairs the European Research Group of Tory Eurosceptics, said Mrs May would have to U-turn on her plans or rely on Labour votes to force them through Parliament.
And he warned: "A government that depends upon the opposition to get its business through is like the gingerbread man on the back of the fox crossing the river. At the end of the journey it gets eaten."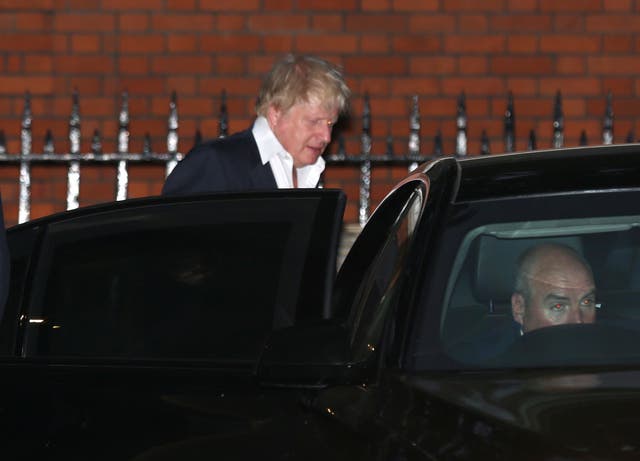 But former Conservative leader William Hague warned party rebels that voting against the Prime Minister's final deal could result in Brexit being indefinitely delayed or halted altogether.
And Mrs May herself insisted that her plan – agreed by the Cabinet on Friday, only for David Davis and Boris Johnson to resign days later – would make good on her promise to deliver Brexit.
Set to be published in a white paper on Thursday, the plan envisages Britain continuing to trade freely with the remaining EU in goods under a "common rulebook", while accepting restrictions on trade in services.
Arriving at the Nato summit in Brussels, the Prime Minister said: "It's there because it delivers on the vote that people gave on Brexit, it delivers the fact that we will have an end to free movement, we will have an end to the jurisdiction of the European Court of Justice in the UK, we won't be sending vast contributions to the EU every year, we'll be out of the Common Agricultural Policy, out of the Common Fisheries Policy.
"We deliver that Brexit and we do it in a way that protects jobs and livelihoods and meets our commitment to Northern Ireland."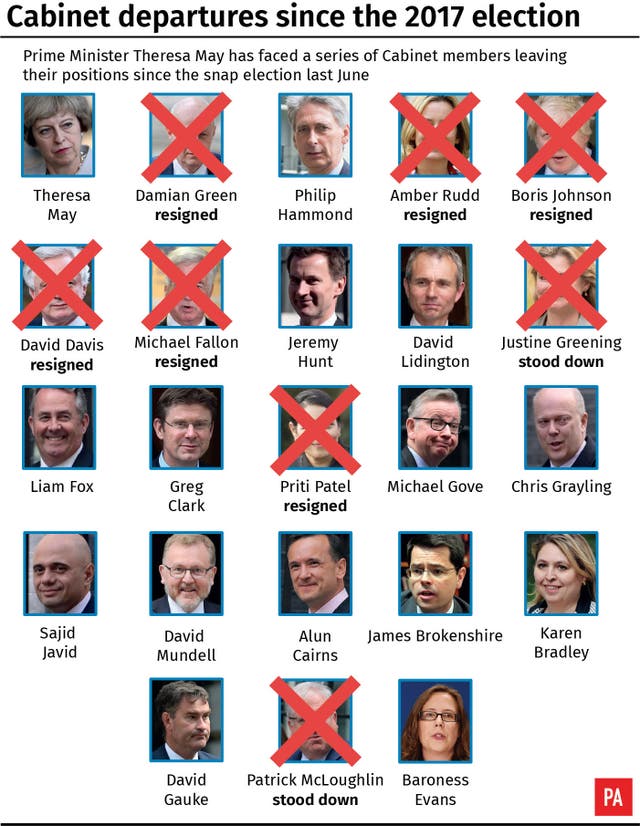 Unnamed Brexiteers were quoted in the press as saying the PM should brace herself for "guerrilla war" to kill off her deal, with Eurosceptic Tories withholding their support in the Commons.
But leading Eurosceptic Bernard Jenkin played down the prospects of more walkouts from Mrs May's administration.
"For the record … ERG is not expecting any further resignations, nor were we expecting any in the first place," said Mr Jenkin.
"Nor do we expect a leadership challenge. We are supporting Theresa for PM."
Lord Hague told BBC Radio 4's Today programme that he did not think that a free trade agreement alone would solve the twin issues of keeping the Irish border open and keeping Northern Ireland in the United Kingdom.
He said: "When it comes to a vote sometime around the end of this year, let us say that Theresa May has done a deal that bears some resemblance to what was put forward at Chequers with the EU.
"If anyone in the Conservative Party is then thinking about voting that down, that is the point at which they are going to endanger everything they have been trying to achieve.
"There is a whole range of scenarios in which they get no Brexit, or an indefinitely delayed Brexit, or a change of government or a second referendum."
Brexiteer Andrea Jenkyns, a vocal critic of Mrs May, said it was time to "put country first".
She told BBC Two's Newsnight: "I think if the Prime Minister makes further concessions with the EU then there will no doubt be more resignations from Brexiteers in the Cabinet, from junior ministers to PPSs, because there is only so much that you can give in a negotiation."
Tory former minister Mark Francois said a confidence vote in the PM was not the "right thing to do".
But he warned he felt "very strongly about the future of my country" and said Tories had "real concerns" about the direction of Brexit.
Stewart Jackson, former special adviser to Mr Davis, said No 10 had blocked his reappointment in the role under new Brexit Secretary Dominic Raab.
The ex-MP said there was a "plan" to curtail the role of the Brexit department.
One disgruntled Tory MP even declined an invitation to watch England's World Cup semi-final clash with Croatia at 10 Downing Street because of his unhappiness with Mrs May's Brexit plans.
Crawley MP Henry Smith posted his invitation from Chief Whip Julian Smith on Twitter, adding: "Received this invite to watch tomorrow's England-Croatia World Cup semi-final in 10 Downing Street.
"Seeing as the Prime Minister isn't bringing Brexit home I'm concerned attending would be a bad omen for football coming home … I'll pass."
While in Brussels, Mrs May is due to meet US President Donald Trump, who described the UK as being in "turmoil" after the resignations of Mr Johnson and Mr Davis from Cabinet.
The PM will hold a regional Cabinet in Newcastle in July, which is likely to include discussions about Brexit.