Protesters have gathered in Boris Johnson's constituency to demand he steps down in the wake of comments he made on the burka.
In a controversial Telegraph column, the Uxbridge MP said Muslim women wearing face coverings "look like letter boxes", and compared them to bank robbers and rebellious teenagers.
More than 30 protesters, almost matched in numbers by the media, chanted "ban Boris" and carried placards which read "my dress my choice", and "back off Boris".
The gathering, which was also flanked by more than five police officers, took place on Thursday outside a private tax returns company just down the road from the former foreign secretary's current constituency office.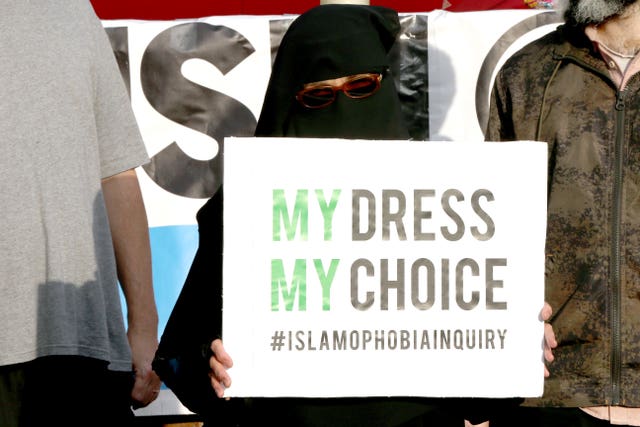 Azmat Parveen, who attended the protest wearing a burka, said it is her decision to wear the religious garment, and that the comments made by Mr Johnson were "painful".
The 68-year-old told the Press Association: "This is a way of life, I want to choose this way and somebody remarks on it, I can't bear it, it is very, very rude.
"He (Mr Johnson) is the MP and he is not an ordinary man, we choose the MP, we expect them to have respect for the public, and he didn't show any respect.
"That is annoying and so hurtful, because everyone has a right to if they want to wear it, and he doesn't think about what he said, it is so painful."
Mrs Parveen revealed she has suffered racism during her day-to-day life, and said Mr Johnson "should leave because he doesn't have the manners to talk", adding: "I want him to leave his seat."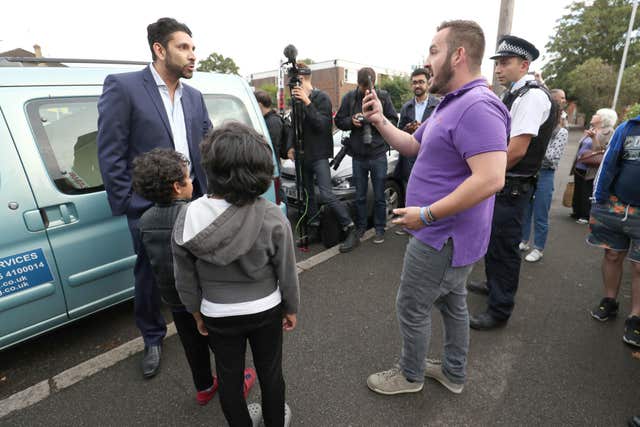 Counter-protesters stood on the opposite side of the street shouting phrases including "we love Boris", "Oh Tommy, Tommy Robinson", and that there is "no place for the burka" in Britain.
They declined to speak to the media as they live streamed the shouting match.
Protest organiser Nahella Ashraf, from Stand Up To Racism, said it was important to make it clear to Mr Johnson that his comments are not supported.
The 48-year-old added: "And to make it clear to the Tories that people like him have no place in mainstream political parties.
"I think the Tories should take action… it is clear he (Mr Johnson) has racist ideas, and is clearly racist."
She said it is unacceptable that people simply brush off his remarks as Mr Johnson "putting his foot in it again", adding: "He knows what he is saying.
"He is clearly looking for a far right vote."
Describing the comments Mr Johnson made as leaving her feeling sick, she said they also left her feeling fearful for the women who "do dress differently".