The Independent Group set up by MPs who defected from Labour and the Conservatives has applied to register as a political party in order to be able to fight European elections if they take place this year.
The Electoral Commission published a notice confirming "Change UK - The Independent Group" had applied to register as a party across the whole UK.
Former Conservative Heidi Allen has been selected as interim leader.
The group said it was looking for a "substantial number of MEP candidates with backgrounds from outside of politics."
READ MORE: Brexit Withdrawal Agreement: Live updates as MPs set for crucial vote in Commons
MPs are forbidden from also becoming MEPs, so it is unlikely any of the original TIG members would stand for Brussels.
The fledgling party, based around eight former Labour and three former Tory MPs, could face its first national electoral test in less than two months.
If MPs fail to pass Theresa May's withdrawal agreement deal today, it could lead to a long delay to Brexit and the UK taking part in EU elections on May 23.
As European elections in the UK are held under a list system, Change UK candidates could get elected with around 10 per cent of the vote.
In a statement, the group said it was registering with that contest in mind.
Ms Allen said: "Today marks a huge step forward on The Independent Group's journey to becoming a fully-fledged political party, so I am delighted to have been chosen as our Interim Leader.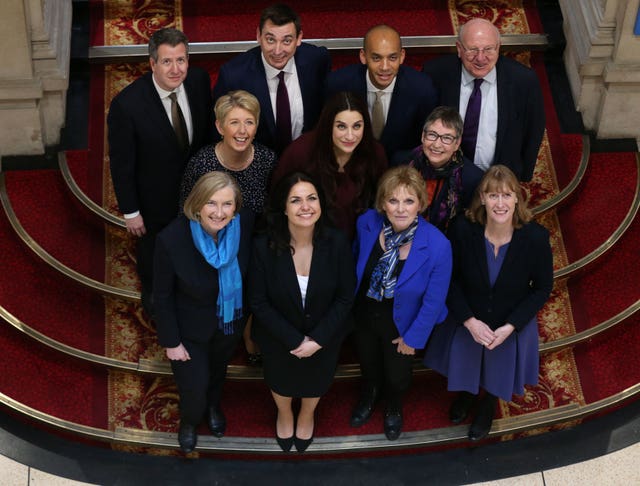 "If we are to deliver on our ambition to change politics for the better, it is vital that we attract support from people from every walk of life, every political background and none. 
"Coming into the House of Commons from running my manufacturing business in 2015, I have seen with my own eyes how improved our political system would be if it harnessed the diverse skills and experience of our country.
"We in Change UK, as we hope to be known, don't just dream about a fairer and better future for our country, we are determined to unleash it through hard work, passion and shared endeavour."
Former Labour MP Chuka Umunna, the group spokesperson, added: "There is clearly an appetite for an alternative to our broken politics which needs fundamental change, as shown by the disastrous Brexit process which has occurred under the watch of the two main parties. 
"A new party will shake up the two-party system and provide people with an alternative that can change our country for the better. This is what Change UK will be aiming to do at any European elections if our application for registration is accepted in time.
"The Independent Group is a diverse group of MPs which reflects modern Britain, drawn from different generations and backgrounds including a former GP, teacher, lecturer, social worker, solicitor and TV presenter. 
"We intend to draw on all the voices of our group in any European election campaign. We will seek to put forward a substantial number of MEP candidates with backgrounds from outside of politics."
The TIG MPs left their respective parties in February in protest at Theresa May's handling of Brexit and Jeremy Corbyn's handling of Brexit and anti-Semitism.