Richard Leonard has warned of the risk of the NHS being sold off to American corporate interests in the event of Boris Johnson winning the General Election.
The Scottish Labour leader said voters have a clear choice between the Tories and a party that would invest in public services in Labour.
It has previously been suggested parts of the NHS could be sold off to private companies as part of a potential UK-US trade deal after Brexit.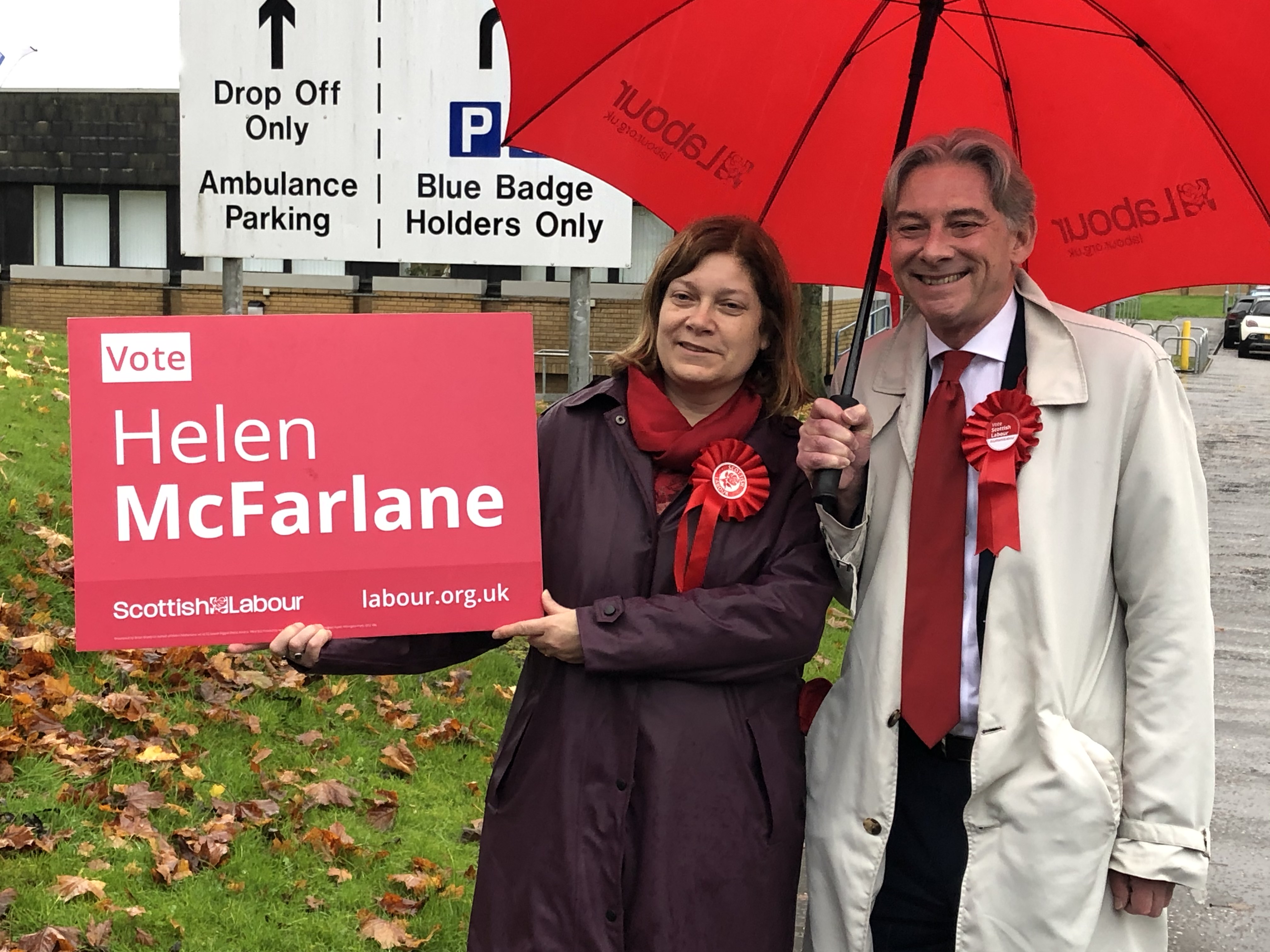 Speaking outside Monklands Hospital in Airdrie on Monday, Mr Leonard said: "My reading of Boris Johnson's approach is that while he wants to wrench the UK out of Europe, he wants to make us almost the 51st state of the United States of America.
READ MORE: Analysis: NHS is too important to taxpayers not to be a political football 
"He sets all his store by trade agreements with Donald Trump.
"Now, Trump's position is America first and there's no doubt that any agreement, if ever that was to be reached with the US in a bilateral trade deal, would see the opening up of parts of our public realm in this country to private interests based in America."
He added: "And people are rightly concerned about what that would do to access to drugs companies.
"People are rightly concerned about what that would do to the provision of services in our NHS.
"We stand for the public ownership of the NHS, we created the national health service and we want to see it remaining in public hands, subject to public accountability and control, with proper investment going into it."
In a phone interview with Nigel Farage last week, Mr Trump rejected the idea he would seek to privatise the NHS.
It comes as Mr Farage said his Brexit Party would stand candidates in every seat across the UK if Boris Johnson does not drop his Brexit deal.
Mr Leonard said: "There's no doubt that any intervention by the Brexit Party will drive the Conservative Party even further to the right.
"And so people had better be clear that the stakes in this election are really high because we could either see a Government that wants to invest in public services, that wants to give people a decent standard of living, wants to introduce things like a £10 an hour living wage.
"Or the alternative is an extremely right-wing Government that wants to set up trade deals with America, that wants to break the UK out of Europe and wants to sell workers' rights down the street.
"So there is a really clear choice before the people at this election, which is why we'll be campaigning flat out between now and December 12 to get a Labour Government elected."
During his visit to Airdrie to campaign for the party's candidate, Helen McFarlane, Mr Leonard admitted Scotland could be a key battleground for the party in the election, with a host of marginal seats across the country.
"There is no doubt that many of the top marginal seats throughout the UK are in Scotland," said the Scottish Labour leader.
"We're here in one of them today, Airdrie and Shotts, where there was a wafer-thin majority for the SNP in 2017.
"We've reselected Helen MacFarlane as the candidate to fight that election in 2019 and I hope that this time she will go to the extra distance and take this seat back for the Labour Party."