Boris Johnson has insisted that the chances of Britain breaking away from the EU at the end of 2020 without a trade deal in place are "absolutely zero".
Ahead of his first televised debate of the General Election campaign with Jeremy Corbyn, the Prime Minister expressed confidence that a re-elected Tory government would negotiate a free trade agreement within 11 months of Britain leaving the EU.
READ MORE: Johnson vows Britain will not break with the EU without a trade deal
Under Conservative plans, Mr Johnson would re-introduce his Withdrawal Agreement in the Commons with a view to delivering Brexit by the current deadline of January 31.
That would mark the start of a transition period – set to run to the end of 2020 – in which the UK would continue to follow EU rules while negotiations on a trade deal take place.
However, many observers believe it is not enough time to get an agreement, opening up the prospect of Britain leaving without a deal unless Mr Johnson seeks an extension to the transition period – something he has vowed not to do.
But speaking during an election campaign visit to a boxing gym near Manchester, the Prime Minister was adamant there was no prospect of breaking with the EU at the end of 2020 without a trade agreement in place.
Asked in an interview with BBC local radio about the risk, he said: "I think they're absolutely zero."
He added: "People said I couldn't get a deal with the EU in the three months that we had available and they said we couldn't reopen the Withdrawal Agreement and that Brussels would never agree, and all this sort of stuff, and look what we did.
"We got a fantastic deal, it's ready to go … it is supported by every single one of the 635 Conservative candidates standing at this election."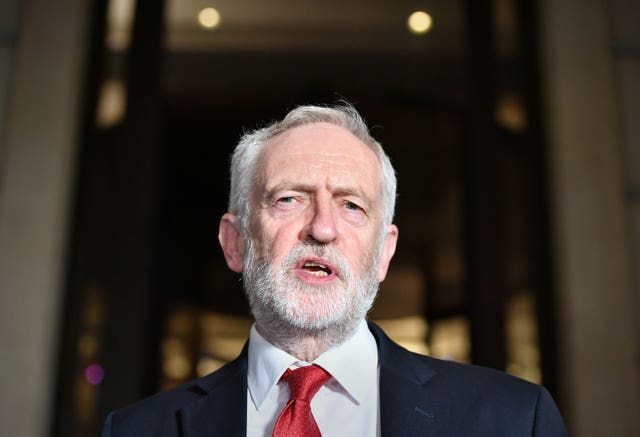 At the same time, however, he reaffirmed his commitment that there would be no extension to the transition period.
READ MORE: Nicola Sturgeon mocks Boris Johnson over his insistence he will never face her in live debate
"It's not going to be extended, there's no reason to – we already have a zero-tariff, zero-quota arrangement with the EU – our regulations are already perfectly aligned," he said.
"The reality is we're there and we're ready to go. All we need is a few weeks, we'll bring this thing back in December if we're lucky enough to be re-elected and we'll put it back to Parliament and we're out in January and we focus on the priorities of the British people."