Questions have swirled around Nadhim Zahawi and his tax affairs in recent weeks but the row came to a head in the last few days – piling pressure on the former chancellor and forcing Rishi Sunak to address what he knew and when about the allegations.
The row centres on a tax bill over the sale of shares in YouGov, the polling firm Mr Zahawi founded. The shares, worth an estimated £27 million, were held by Balshore Investments, a company registered offshore in Gibraltar and linked to Mr Zahawi's family.
Here is how the controversy has played out:
– July 9 2022
The Independent reports that HMRC officials were investigating Mr Zahawi and his tax affairs. At the time, Mr Zahawi was Chancellor of the Exchequer.
The Observer newspaper also reports that a "flag" was raised by officials about the financial affairs of the Tory MP before he was promoted to the high-profile role.
– July 11 2022
In an interview with Sky News, Mr Zahawi said that he was being "smeared".
"I was clearly being smeared. I was told that the Serious Fraud Office, the National Crime Agency, HMRC, were looking into me.
"I'm not aware of this. I've always declared my taxes – I've paid my taxes in the UK," he said.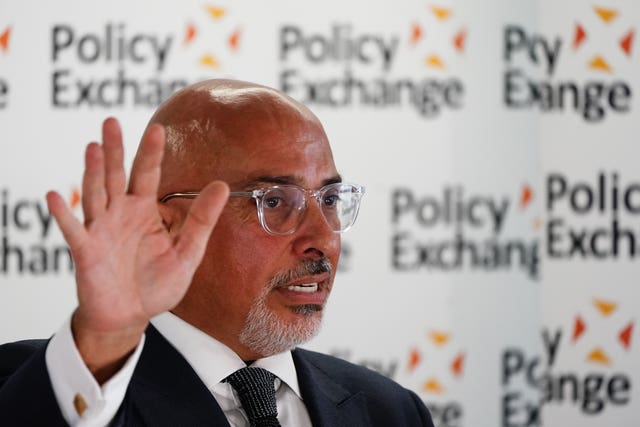 – January 14 2023
The Sun on Sunday reports that Mr Zahawi had agreed to pay several million pounds in tax to settle a dispute with HMRC.
A spokesman for the Conservative Party Chairman says that his taxes are "properly declared" and that he "has never had to instruct any lawyers to deal with HMRC on his behalf".
"As he has previously stated, Mr Zahawi's taxes are properly declared and paid in the UK."
– January 18 2023
The Prime Minister and Downing Street defend Mr Zahawi over the allegations.
At Prime Minister's Questions, Mr Sunak said that the Tory chairman "has already addressed this matter in full and there's nothing more that I can add".
Downing Street says that Mr Sunak has full confidence in the MP, having taken him "at his word" over the matter.
That same day, Labour suggests that an inquiry might be needed into Mr Zahawi's tax affairs, arguing that questions remain unanswered.
– January 19 2023
Labour writes to HMRC over Mr Zahawi's tax affairs, claiming that the "public requires answers".
HMRC says it cannot comment on identifiable taxpayers.
– January 20 2023
The Guardian newspaper reports that Mr Zahawi paid a 30% penalty as part of the dispute, with estimates that he paid £4.8 million in total.
Labour calls on Mr Zahawi to be sacked.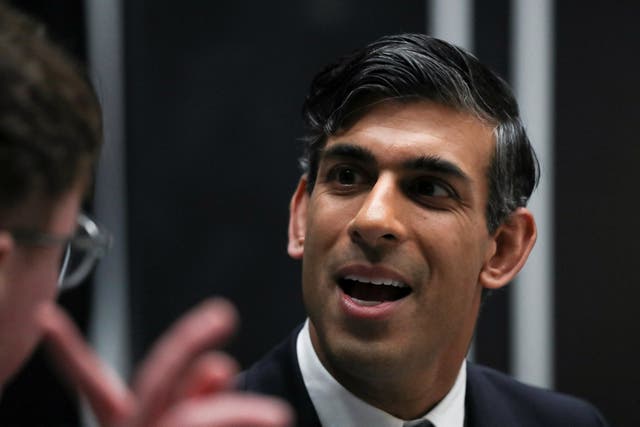 – January 21 2023
Mr Zahawi admits paying a settlement to HMRC after a "careless and not deliberate" tax error related to his father's shareholding in YouGov.
He said that when he set up the YouGov polling company in 2000, his father took founder shares.
"Twenty one years later, when I was being appointed Chancellor of the Exchequer, questions were being raised about my tax affairs. I discussed this with the Cabinet Office at the time.
"Following discussions with HMRC, they agreed that my father was entitled to founder shares in YouGov, though they disagreed about the exact allocation. They concluded that this was a 'careless and not deliberate' error.
"So that I could focus on my life as a public servant, I chose to settle the matter and pay what they said was due, which was the right thing to do."
Mr Zahawi said the matter was resolved and "all my tax affairs were up to date" by the time he became Chancellor of the Duchy of Lancaster last September.
– January 23 2023
Mr Sunak orders an ethics investigation into Mr Zahawi.
No 10 said the inquiry by new ethics adviser Sir Laurie Magnus will focus on Mr Zahawi's ministerial declarations but it could extend to his prior tax arrangement and whether he lied to the media.
The PM acknowledged that "clearly in this case there are questions that need answering".
Mr Zahawi remains in post, resisting calls to resign.
– January 24 2023
Tory MP Caroline Nokes, chairwoman of the Commons Women and Equalities Committee, suggests Mr Zahawi should "stand aside until this matter is all cleared up", amid ongoing pressure on the party chairman.
– January 25 2023
Mr Sunak was grilled by Labour leader Sir Keir Starmer about Mr Zahawi during Prime Minister's Questions.
He told the Commons that while it would have been "politically expedient" to sack the Tory chair, "due process" meant that the investigation into his tax affairs should be allowed to conclude.
He also acknowledged that he had not been given the full picture of Mr Zahawi's tax affairs when he told MPs that the senior Conservative had given a "full" account.
Conservative peer Lord Hayward joined Ms Nokes in calling on Mr Zahawi to stand aside while the inquiry takes place, while Commons Defence Committee chairman Tobias Ellwood said the situation is "a distraction".