Sir Keir Starmer said Labour needs to win a large number of seats in Scotland if he is to lead a legitimate UK Government.
Speaking to the BBC Radio 4 programme Leading Scotland Where?, which focuses on the future of Scottish politics following Nicola Sturgeon's resignation as First Minister, the Labour leader said the party needs to break the SNP's dominance.
"It matters to the Labour Party," said Sir Keir. "I want to be not the Prime Minister of the UK – but the Prime Minister for the UK.
"That means a strong showing in Scotland, so we have that legitimacy."
---
READ MORE: SNP party faces imposition of outside auditors
---
At the 2019 General Election, the SNP claimed 48 of the 59 seats – six of them taken from Labour who were left with just one in Edinburgh South.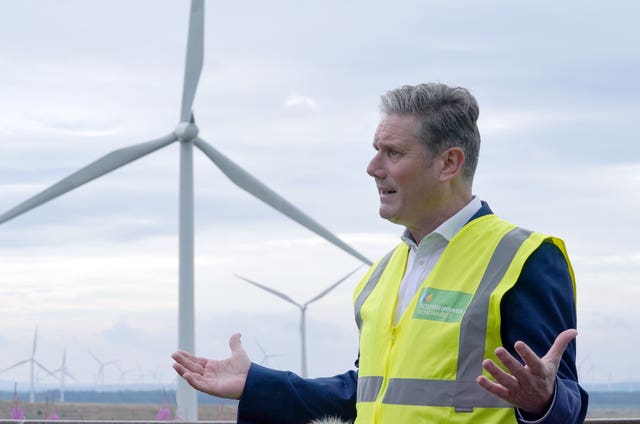 Labour sources feel they could claim more than 20 seats at the next election, but Sir Keir said the need to win seats was "not translated into a number".
"It does mean I need and want to be able to show that we have significant support in Scotland, as we do in Wales and will have across England," he said.
---
READ MORE: Humza Yousaf denies SNP going bankrupt as party finances strained
---
Former SNP leader at Westminster Ian Blackford said the party needed to take the threat from Labour seriously and urged them to remind voters "Labour are wedded to delivering Brexit".
He said: "Labour is an alternative to the Tories for the rest of the UK and I get that. I can understand why people would look positively at voting for Labour in such a scenario.
"What we need to do is say there's a better future for Scotland… by becoming an independent country."
Leading Scotland Where? is on BBC Radio Four at 8.30pm on Wednesday April 19.