The UK Government's controversial Illegal Migration Bill does not meet the criteria for legislative consent from Holyrood, Scottish Parliament officials have said.
On Tuesday, MSPs will debate the Bill at Holyrood, which the Scottish Government says will undermine the devolution settlement by restricting the powers of ministers and remove the entitlement of a significant number of human trafficking victims to access support.
If passed, the Bill would see the law changed so that people who come to the UK illegally through a safe country are not allowed to stay – instead being detained and removed, either to their home country or a safe third country such as Rwanda.
It is back in the House of Lords on Wednesday.
The debate will be led by migration minister Emma Roddick, who said it "violates human rights" and that the Scottish Government would develop "reasonable mitigations" for the Bill.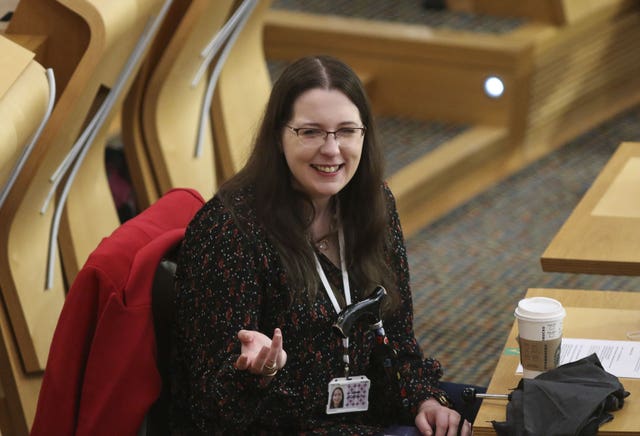 She added: "We have been clear in our opposition to the UK Government's Illegal Migration Bill, which violates human rights obligations and will push some of society's most vulnerable people deeper into exploitation and destitution.
"The Bill will also hinder the ability of Scottish Ministers to provide support and assistance to people who have been exploited in horrific situations.
"It is our view that this overreaches into the Scottish Parliament's devolved competencies, undermining our commitments to victims of trafficking and exploitation
"Scottish Ministers and wider civic society are united in our stance that this Bill has no place in Scotland.
"We will continue to work closely with stakeholders to develop reasonable mitigations against the impacts of the Bill, within our devolved powers and budget."
---
READ MORE: Asylum seekers will be expected to share hotel rooms
---
Maggie Chapman, the Scottish Greens' justice spokesperson, called the Bill "the most extreme and racist piece of legislation" she could remember and called for it to be fought in the international human rights court.
She added: "The Scottish Government and our Parliament must stand with local authorities, public bodies and third sector agencies who, despite the immense hostility of the Home Office, are doing invaluable work with vulnerable people.
"Scotland is a nation of immigrants, and immigrants are an important part of our country's future. We want to be open and welcoming to those who seek refuge here, wherever they come from."
Scottish faith leaders have also joined forces to voice their opposition to the Bill, with the Church of Scotland, the Episcopal Church, the United Reformed Church and the Chief Imam of the Scottish Ahlul Bayt Society called for more compassion to be shown to some of the most vulnerable people on earth.
Religious leaders have joined others across the UK to feature in a video produced by Together with Refugees, a coalition
of more than 500 national and local organisations representing refugees who believe in showing compassion to people fleeing their homes.
---
READ MORE: Immigration could see Sunak shown the door
---
A Home Office spokesperson said: "Through the Illegal Migration Bill, we will stop the boats by detaining those who come to the UK illegally and swiftly returning them to a safe third country or their home country.
"It is only right that we protect the most vulnerable by not creating incentives for criminal gangs to target specific groups.
"We have amended the Bill to make clear that an unaccompanied child under 18 can only be removed in very limited circumstances. Where a removal decision is made, detention will be for the shortest possible time with necessary support provisions in place."