Erik ten Hag has declined to comment on Manchester United's internal investigation into Mason Greenwood after criminal charges against the forward were dropped.
Greenwood, 21, had been facing charges including attempted rape and assault but the Crown Prosecution Service announced on Thursday the case had been discontinued as "the withdrawal of key witnesses and new material that came to light meant there was no longer a realistic prospect of conviction".
United then issued their own statement which said "the club will now conduct its own process before determining next steps".
Ten Hag was asked about Greenwood at a press conference on Friday but would not go beyond the club statement.
"I can't add nothing," the United boss said. "I refer to the statement of the club. In this moment, I can't give a comment about the process.
"I can't say anything about it, I refer to the statement of the club and at this moment I can't add anything."
Greenwood, who has two and a half years left on his contract, has been suspended from both training and playing for the club since his arrest in January 2022.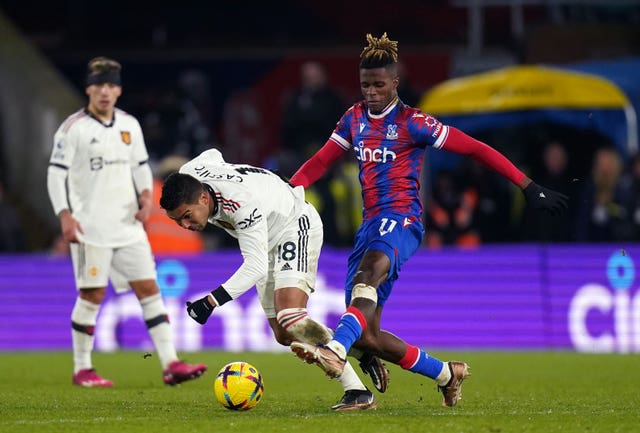 Asked if Thursday's news had any impact on his preparations for Saturday's match against Crystal Palace, who held United to a 1-1 draw at Selhurst Park on January 18, Ten Hag added: "We have always to focus on the game, no matter what, it is our job. That is why we are here.
"We have a lot to do against them, two weeks ago, we had a bad performance there, I wasn't happy with the performance from us, it was 90 per cent focus and energy and we dropped two points.
"We have to avoid that tomorrow. We need a better game tomorrow, a better focus in the game, but especially better conduct in the way of play because we have to beat them because that's quite clear."