Drama has not been in short supply off the course in recent times as men's professional golf suffered a seismic split before an equally shocking possibility of peace.
On the course, in this year's majors at least, that has not been the case as Jon Rahm, Brooks Koepka and Wyndham Clark won the Masters, US PGA and US Open respectively with relatively little final-round fuss.
All that could be about to change if the R&A get their way in the 151st Open Championship at Royal Liverpool, where changes made since Rory McIlroy's victory in 2014 are intended to produce a dramatic climax to the year's final major.
Most significantly, a new par-three – the 17th – has been created as part of a re-routing of the closing stretch which could play a large role in deciding who is left holding the Claret Jug on Sunday evening.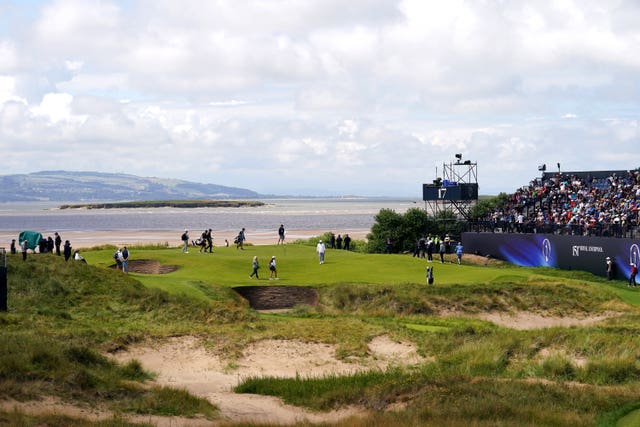 "One of the sentiments that was felt after 2006 and 2014 was that the course could do with more drama," R&A chief executive Martin Slumbers said.
"It was actually the club that came to us and said there was a lot of talk around flipping what was the 15th up on to the dunes. We came and looked at it and we thought, 'Yeah, that could really add some drama'. There is a lot of jeopardy there.
"I think it fits well. It also enabled us to reconfigure the final bit around there. So the final four holes will be a 610-yard par five, 480-yard par four, 136-yard par three and a 620-yard par five.
"A lot of things could happen on that (stretch) and I think that drama will unfold come Sunday."
A finish similar to Sunday's Scottish Open would certainly be welcome, McIlroy defying strong winds to birdie the last two holes and defy home favourite Robert MacIntyre the title at the Renaissance Club.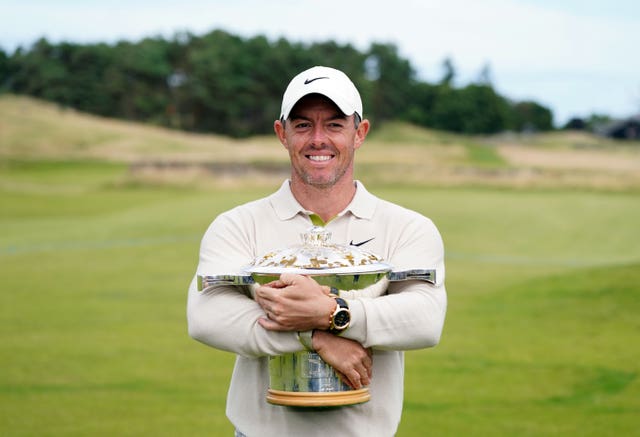 It completed the ideal preparation for the world number two as he bids to end a major drought which stretches back to the 2014 US PGA, victory at Valhalla coming just seven days after winning the WGC-Bridgestone Invitational.
Even the weather seems to have turned in McIlroy's favour as a hot spell gave way to wetter conditions which have always suited his powerful game and high ball flight.
"I was expecting it to be more like 2006 when I was looking at it five, six weeks ago, and I was excited about that," Slumbers added. "But every time I get excited about a nice brown golf course, mother nature comes in.
"But on the other side of it, the rough has come up. When it was brown the rough had burnt out and it was a different golf course. My worry is now what the forecast is for Saturday and Sunday. It's going to be wet or it's going to be very wet. We'll see."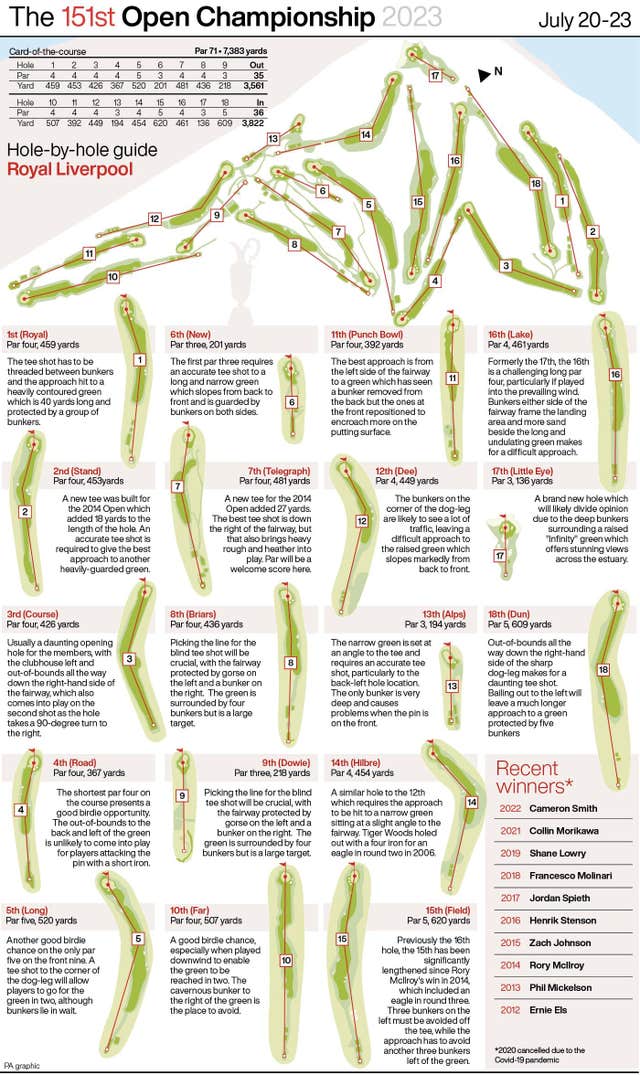 With McIlroy cancelling his formal pre-tournament press conference for the second major running, it has fallen to other players to speak about his chances, with two-time Open champion Padraig Harrington asked if a return to Hoylake could be the missing link to major success.
"Yes, of course it could," Harrington said. "He's got to like the golf course. He's got to be familiar with the course. Everything seems to be setting up nicely in terms of conditions and what we are expecting.
"And the other thing is that he can clearly win any week, so you have two things going for him.
"There's no doubt that pretty much everybody will look at the leaderboard to see how he is getting on. He's a person of interest."