Carlos Alcaraz had mixed emotions after being gifted a route into the second round of the US Open because his opponent retired injured.
Dominik Koepfer rolled his ankle in the opening game of the match and needed a medical time out to have it heavily bandaged.
He valiantly carried on, at one point telling the chair umpire: "I'm trying not to retire after 20 minutes because of freaking 20,000 people in the stadium."
But the 29-year-old was clearly in a lot of pain and called it a night with Alcaraz leading 6-2 3-2.
Defending champion Alcaraz said: "Obviously I want to play battles. I want to play the full matches. This is not the best way to win a match.
"But obviously, playing the night session, I'm happy to come back early, have some rest. Well, a little bit more than I expect before starting the match.
"It's going to be better for me to recover into the next round."
Alcaraz's new sleeveless look drew more comparisons with his fellow Spaniard Rafael Nadal and his US Open victory in 2019.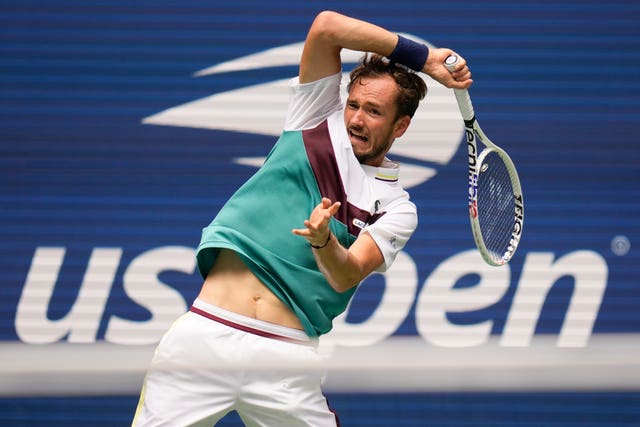 "I was thinking about Rafa when he wore that. He won that US Open, right?" added the 20-year-old.
"I love to wear that sometimes in some specific tournaments. Here in the US Open, I was supposed to play last year. This year it's a good, good outfit, so I love it."
Daniil Medvedev, the 2021 champion, dropped just two games as he rolled over 34-year-old Hungarian Attila Balazs.
Alexander Zverev, the runner-up in 2020, is also through to the second round with a straight-sets win over Australian Aleksandar Vukic.