South Africa have been urged to inspire the next generation of Siya Kolisis by claiming World Cup bragging rights in rugby's greatest rivalry.
Each side has lifted the Webb Ellis Trophy on three previous occasions heading into Saturday's final at the Stade de France, ensuring one of them will be crowned the most successful nation in the tournament's history.
For the Springboks it is the opportunity to continue bringing together the country's disparate communities, a motivation Kolisi insists provides the 'why' for the defence of their title.
"I believe we are a purpose-driven team, we're not a trophy-driven team," South Africa's first black captain said before England were edged 16-15 in the semi-finals.
Kolisi himself grew up in poverty in a Port Elizabeth township yet has risen to become one of the game's biggest stars and a standard bearer for the Springboks' evolution from a symbol of apartheid to unifying force.
"This is what we live for. It's about the people who are dreaming to be in our position in the communities back in South Africa," assistant coach Mzwandile Stick said.
"We just want to do everything in our power to make sure we are reuniting those people.
"For a guy like Siya, coming from where he did… wow. No doubt in 20 years there will be a lot of Siya Kolisis, boys who have got here irrespective of background.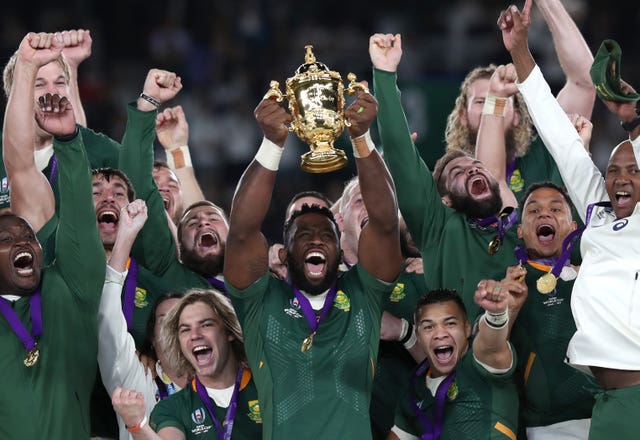 "It is like a fairytale story when you talk about Siya, but it surely does change people's lives, whatever their background, if you have your head in the right place, if you have a goal and keep chasing it.
"The All Blacks have won the World Cup three times, we have won it three times, so this game is almost bigger than just a World Cup final.
"We just want to make our people proud because the messages we get are very special."
How much South Africa have left in the tank after titanic knockout matches against France and England is the biggest unknown heading into the Paris showdown.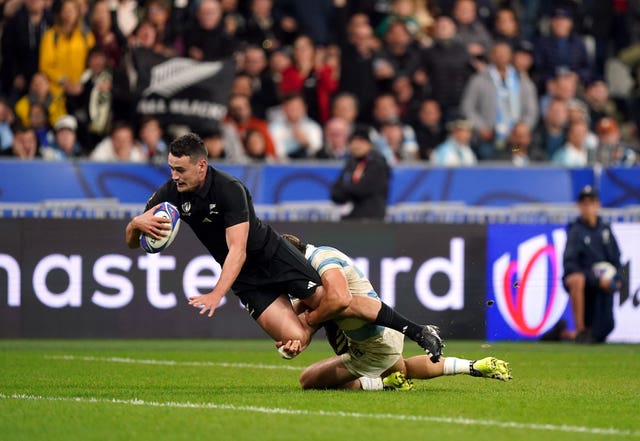 New Zealand, in contrast, routed Argentina in the semi-finals without breaking sweat and, as well as having the luxury of bringing key personnel off early and avoiding any injuries, the schedule has given them an extra day's rest.
When the rivals last met in August the All Blacks were crushed 35-7, but they have rebuilt impressively since then and are favourites to avenge that bleak Twickenham evening.
"It has been very difficult journey," said wing Will Jordan, who needs one more try to break the record of eight tries scored at a single World Cup.
"It has taken a huge amount of drive to turn it around to get it right. It's a special group here and we have always been committed towards being the best team we can be.
"In 2022 we were a bit astray but we have come out of the fire a bit and I guess the big thing for us now has been the consistency has been found.
"We have been able to put back-to back performances together, which is probably what was missing before.
"The challenge for us against South Africa is to be able to go three big games in a row. It's been a challenging period but it's where we want to be now."