An airline pilot has taken time out from flying to entertain crowds at the Edinburgh festival.
Loganair first officer Robbie Cockburn is the airline's youngest pilot at just 21 and combines his job with fire juggling, unicycling and close-up magic tricks as a street performer.
This year is his eighth performing at the Fringe in his home city having been inspired by a street performance while on holiday in Australia aged 12.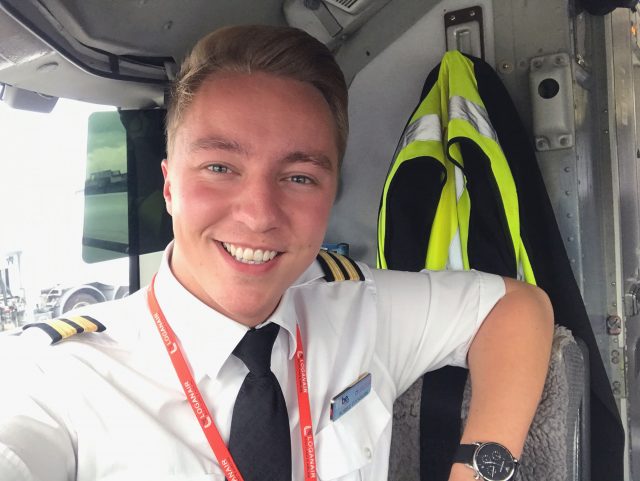 Robbie Cockburn is a pilot in his day job (Robbie Cockburn/PA)
Mr Cockburn spent years perfecting his act and has travelled the world to show skills that also include whip-cracking, ladder-balancing and contortion to squeeze through the frame of a squash racket.
While learning the various performing skills, he was given flying lessons for his 14th birthday, progressing until he joined Loganair aged 20.
He said: "It's always an interesting conversation starter when people ask me what I do for a living and I don't think anyone really expects either answer.
"I'm really lucky to be regularly doing two things which I love as a career – something I'm extremely thankful for."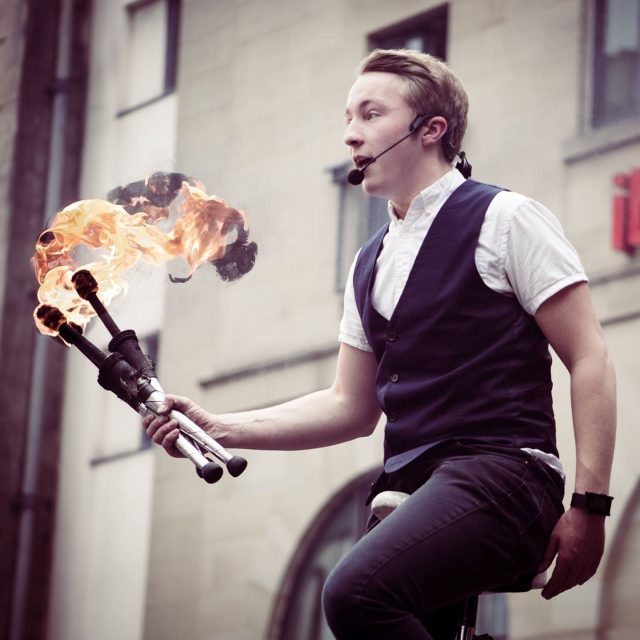 (Robbie Cockburn/PA)
The 21-year-old joked he could combine both his passions, saying: "While the two trades are quite different, I've always considered the possibilities of combining them – maybe through a David Copperfield-style illusion.
"Either way, whether it's entertaining big crowds or flying planes to some of the most beautiful destinations across the UK, Ireland and Norway, my working life is pretty enjoyable."
Andy Thornton, Loganair's director of flight operations, said: "Robbie's CV certainly stood out from a lot of applicants when he approached us for a job.
"He's a fantastic pilot who is enormously professional in the cockpit but also has a pretty impressive additional set of talents, capturing the attention of large audiences when carrying out his routine on the street."