Lady Lucan, whose husband famously vanished in the 1970s, cut her children out of her will and left her fortune to a homeless charity, her daughter is reported to have said.
The 80-year-old was found dead at her home in Westminster, central London, by police in September after she was reported missing.
Lady Lucan, formally named Veronica, Dowager Countess of Lucan, severed relations with her family in the 1980s, and continued to decline contact with them right up until her death.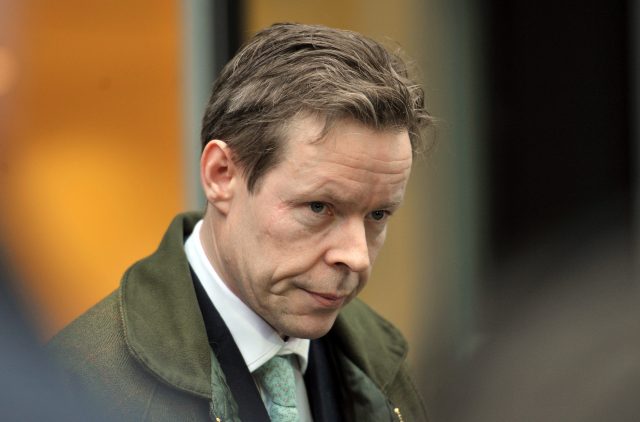 She had three children, Frances, Camilla and George, now the 8th Earl of Lucan.
Camilla Bingham, a QC, told the Daily Mail after an inquest held in London: "Mummy left her estate to the homeless charity, Shelter."
The charity told the newspaper the proceeds will "help us to continue fighting bad housing and homelessness".
Despite Lady Lucan's severance of ties her family said they remembered her "lovingly and with admiration".
They said in a statement after her death: "She had a sharp mind, and when she spoke it, she did so eloquently. She was courageous and, at times, outrageous, with a mischievous sense of humour.
"She was, in her day, beautiful and throughout her life fragile and vulnerable, struggling as she did with mental infirmity.
"To us she was and is unforgettable."
Lady Lucan's husband, John Bingham, the 7th Earl of Lucan, disappeared in November 1974.
Lord Lucan vanished following the discovery of the body of nanny Sandra Rivett at the family's home at 46 Lower Belgrave Street, central London, on November 7 1974.
Although officially declared dead by the High Court in 1999, he was reportedly sighted in Australia, Ireland, South Africa and New Zealand, and claims even surfaced that he had fled to India and lived as a hippy called "Jungly Barry".
On the night of his disappearance, Lady Lucan was also beaten severely before she managed to escape and raise the alarm at a nearby pub, the Plumbers Arms.
Lord Lucan's car was later found abandoned and soaked in blood in Newhaven, East Sussex, and a year later an inquest jury declared the wealthy peer was the killer.
In 2017 Lady Lucan gave a television interview in which she said she believed Lord Lucan had made the "brave" decision to take his own life.
The aristocrat is said to have killed herself with a cocktail of drink and drugs after wrongly self-diagnosing with Parkinson's disease.