A group put together for the sole purpose of suing Royal Bank of Scotland (RBS) has accused the lender of having "obscured" a bigger picture of wrongdoing linked to its controversial Global Restructuring Group (GRG).
RGL Management has issued a report which claims that GRG's mistreatment of business customers was an "RBS policy driven from the top" and only represented a "cog within the machinery of RBS".
It claims reporting and investigations into the unit have focused too heavily "on symptoms rather than the cause".
READ MORE: RBS memo bombshell: "Sometimes you need to let customers hang themselves"
"It is clear to us that this has been very convenient for RBS and its apologists who have happily embraced a narrowing of scope to enable the reality and scale of what RBS did to its own SME clients to remain the subject of doubt, confusion and counter claims," RGL said.
The state-backed lender has been dogged by allegations that it intentionally pushed small businesses towards failure in the hope of picking up their assets on the cheap.
The Financial Conduct Authority is still investigating whether to take further action over the unit's actions after publishing an interim report into GRG following intense political pressure.
The accusations follow the release of previously undisclosed memos a day earlier, which shows GRG staff being encouraged to apply pressure and extract money from customers.
One memo – entitled Just Hit Budget! – which was written in 2009 talks of applying particularly high interest rates, which could then be reduced if customers signed over a stake in their business or property, and detailed how staff sometimes "need to let customers hang themselves".
"You have gained their trust and they know what's coming when they fail to deliver," it added.
READ MORE: RBS memo bombshell: "Sometimes you need to let customers hang themselves"
But RBS boss Ross McEwan has insisted that the Just Hit Budget! memo was "written by a junior manager who is no longer employed by the bank".
He added that "at no time did it form part of GRG or RBS policy" and said the language was "completely unacceptable".
But RGL, says the "confusion" and counter claims around RBS' now defunct unit are a sign that the "bigger picture may have been deliberately obscured".
Its goes on to claim that GRG was effectively a "killing floor" and used to process small businesses into cash for RBS, and that the bank is continuing to act aggressively and improperly to sideline victims' claims.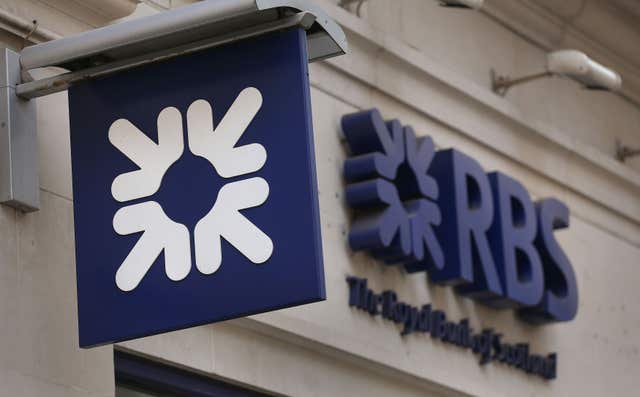 RBS has set aside £400 million to tackle complaints and compensation, with £115 million already paid out to small businesses claiming mistreatment through an "automatic refund of complex fees".
RGL Management said: "RBS was driven into insolvency by incompetent, greedy, short-sighted management, and because its survival was only partly subsidised by the UK taxpayer, it needed to raid the assets of targeted business customers to generate cash, indifferent to whatever destruction this wrought on its victims, saving itself at their expense.
"Note that the motive was the generation of cash and not of profits. RBS was utterly desperate for cash and incurring losses on liquidating lending to customers was a price they were willing to pay."
READ MORE: RBS memo bombshell: "Sometimes you need to let customers hang themselves"
A backbench business debate will take place in the House of Commons on the treatment of SMEs by GRG on Thursday, which has been called for by Labour MP Clive Lewis, who is shadow Treasury minister.
That will be followed by a Treasury Select Committee hearing on January 30, which will see MPs grill Mr McEwan and RBS chairman Sir Howard Davies over the GRG.
In response to the report, RBS reiterated that it was pleased that the most serious allegations against the bank have not been upheld by the UK regulators.
"We have acknowledged for some time that mistakes were made and have apologised that we did not always provide the level of service and understanding we should have done for these customers in the aftermath of the financial crisis," RBS said in a statement.
"The regulator has again confirmed that the remediation steps we announced to address concerns for customers are appropriate. Any customer who feels they were treated inappropriately whilst in GRG should make use of the complaints process."