A British aid worker has described hearing "deafening explosions" and said the building she was in rattled when allied air strikes struck their Syrian targets.
In the wake of a suspected chemical attack in Douma last week, more than 100 missiles were fired in overnight raids on three facilities connected with the Syrian regime's chemical weapons programme.
Prime Minister Theresa May, Donald Trump and Emmanuel Macron hailed the joint air strikes as a "success", with the US president also describing them as "perfectly executed".
Madiha Raza, who works for the British-based charity Muslim Aid, was on her third trip to the war-torn country when missiles struck a target just five miles from her hotel in Damascus.
The 29-year-old from Northwood, London, told the Press Association: "I was asleep and I woke up because of deafening explosions, which seemed as if they were right outside.
"I was just so perplexed because I did not know what was going on. I just could not believe how loud it was and the whole building rattled and the windows rattled.
"It continued for a good five minutes. As soon as I heard the first or second explosion I jumped out of bed and looked out of the window to see if I could see where it was or how far.
"I could see a bit of smoke but I couldn't really see anything else as it was 4am – there were some sparks."
Describing the explosions as coming "every few seconds" before they stopped, Ms Raza, who has worked in dangerous locations before including Mosul, Iraq, admitted it was an "unnerving" experience.
"I was here in February during the bombardment of eastern Ghouta, which is also just a few kilometres away from Damascus where I was staying, and that time I could hear it," she said.
"But this one actually scared me… it was actually a very scary situation because of just how loud and close it seemed."
Arriving in Syria on Thursday, Ms Raza said she knew there was a possibility of air strikes, but that she thought they were unlikely.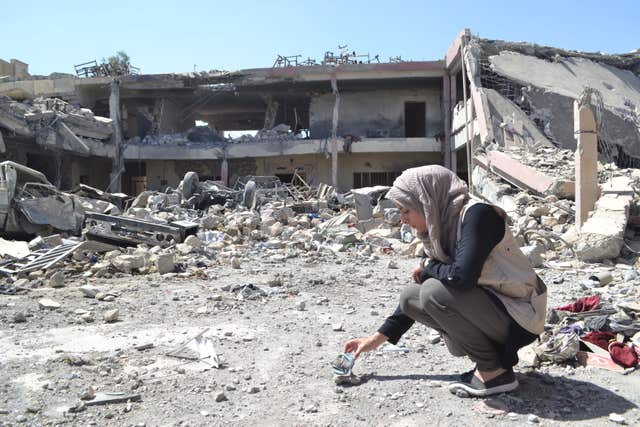 "I also knew that if I was going to go I would be in the safe zone where most of the internally displaced people are actually arriving to, so I wasn't so worried, but I wasn't expecting it to happen as soon as it did," she said.
Describing how life was normal in Damascus ahead of the air strikes, Ms Raza said that even after the bombing "life just goes on, it was like nothing had happened".
Pressed on what the general feeling was like amongst Syrians following the strikes, she said: "I think people are annoyed, irritated – obviously it is a Western intervention and people don't tend to like that.
"But because there weren't casualties this time I think it was less chaotic than it would have been if there were.
"But I do know there were protests, one of the locals mentioned there were protests in some of the cities against the strikes."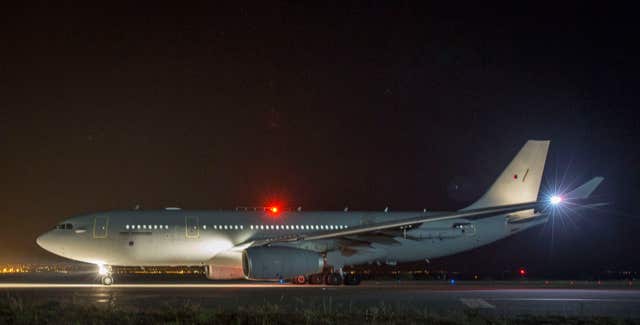 Ms Raza had been in the country as part of Muslim Aid's global coordinating team, working with World Federation Aid, to try to help those affected by the ongoing conflict.
Highlighting the "great humanitarian need in Syria", she said: "It is a very sad situation in that there is a need for everything here.
"People are in need of shelter, nutrition, education, medical help – desperate in every way you can be. As humanitarians it has been very difficult to choose which areas you help in."