Sajid Javid has been made Home Secretary in a Cabinet reshuffle forced by the resignation of Amber Rudd over the Windrush scandal.
Mr Javid was appointed by telephone by Prime Minister Theresa May the morning after Ms Rudd's departure and becomes the first person from an ethnic minority background to hold one of the four great offices of state.
He was replaced as Secretary of State for Housing, Communities and Local Government by former Northern Ireland secretary James Brokenshire, who has recently returned to Westminster after treatment for cancer.
International Development Secretary Penny Mordaunt takes on Ms Rudd's former responsibilities as Minister for Women and Equalities.
The 48-year-old MP for Bromsgrove made no comment on his appointment as Home Secretary as he emerged from 10 Downing Street after being briefed by officials. Mrs May was not present as she was making a local election visit.
READ MORE: Amber Rudd quits as Home Secretary as Windrush scandal and targets row proves too much
Mr Javid's first task will be to take some of the political heat out of the crisis which has seen people from a Caribbean background denied access to benefits and healthcare or threatened with deportation despite decades of residence in the UK.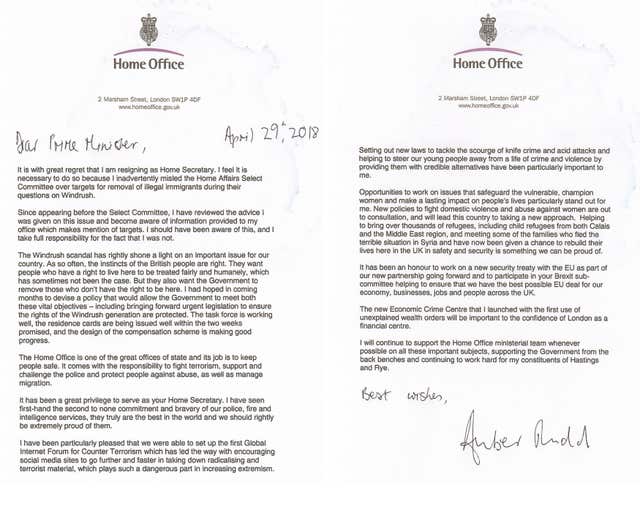 Labour has made clear it does not believe that Ms Rudd's removal resolves the situation. Shadow home secretary Diane Abbott said that ultimate responsibility rests with Mrs May and called on the Prime Minister to come to the Commons to answer MPs' questions.
READ MORE: Sajid Javid's journey from bus driver's son to Home Secretary
"All roads lead back to Theresa May and her tenure as Home Secretary," Ms Abbott told BBC1's Breakfast.
"Many of the elements of this hostile environment originated under Theresa May and, most important of all, it was in 2014 that she passed legislation which removed the protection from deportation which up until then had applied to Commonwealth citizens."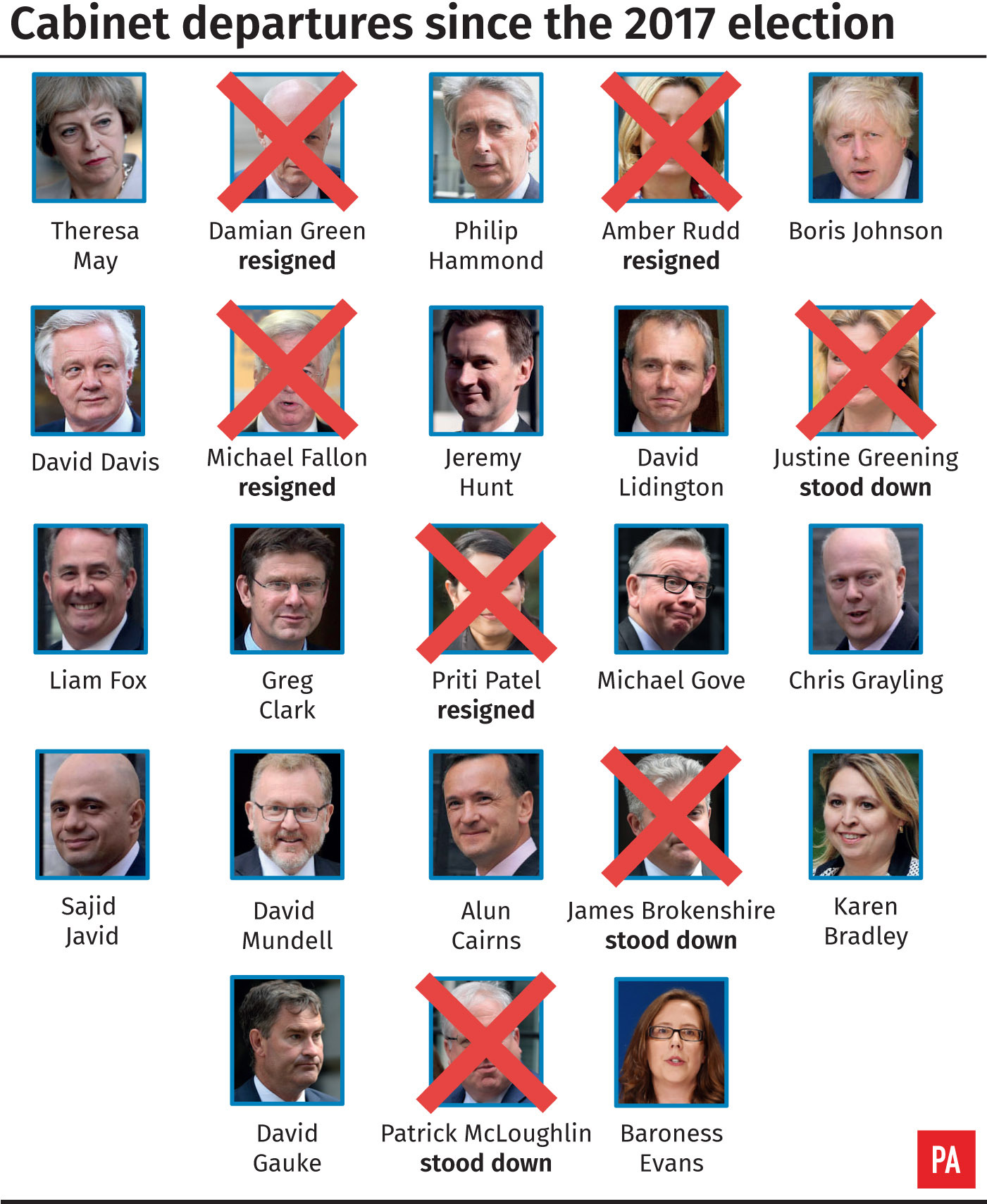 Ms Rudd became the fifth enforced departure from the Cabinet since last year's snap general election after admitting she had "inadvertently" misled MPs over the existence of targets for removing illegal immigrants.
READ MORE: Diane Abbott says Theresa May must face MPs following Amber Rudd's resignation
The Hastings and Rye MP stepped down the evening before she was due to make a statement in the House of Commons on the targets and illegal migration, as she faced increasing pressure over the handling of the Windrush scandal.
Mr Javid's appointment was welcomed by Cabinet colleagues. Culture Secretary Matt Hancock hailed him as "a serious political thinker who gets things done" while Chief Secretary to the Treasury Liz Truss described him as "effective, no-nonsense and brave".