Scotland will not be "blackmailed into a bad deal" when leaving the EU, according to the External Affairs Secretary.
Fiona Hyslop MSP is to speak at a conference in Paris on Saturday where she will claim remaining as a full member is the country's best option.
It comes after the Prime Minister has faced furious backlash from MPs and devolved administrations – as well as a number of high-profile resignations – over the draft Brexit agreement.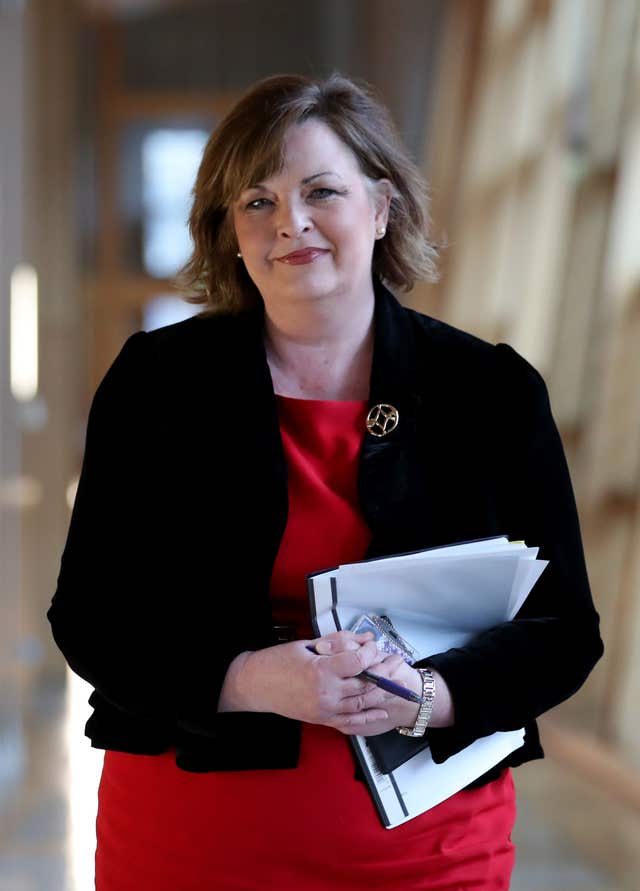 Ms Hyslop is to say: "We believe in Europe and the European project. Brexit is a social, cultural and economic tragedy.
"The deal negotiated between the EU and the UK will not work for Scotland.
"We won't be blackmailed into a bad deal as a choice against no deal – a better option is available.
"Whatever the future holds, we will remain hugely interested and involved in European developments whether within the European Union or outside.
"We will continue to be inspired by the values which underpin the European project. We want to continue our strong links with France, and with the rest of Europe."
The First Minister has previously told of her concern that making special provisions for Northern Ireland in the Brexit deal would leave Scotland at a competitive disadvantage.
If there is no trade agreement in place by the end of the transition period, the backstop will mean Northern Ireland would stay aligned to some EU rules on things such as food products and goods standards.
It would be the only part of the UK with no physical border to the EU.
A UK Government spokesman said: "The people of the United Kingdom voted to leave the European Union, and we are delivering on that.
"We have agreed in principle the terms of the UK's smooth and orderly exit from the EU, as set out in the Withdrawal Agreement.
"This is a deal that works for the whole of the UK, including Scotland."