Irvine Welsh says that having a trans-sensitive proofreader for his work was not out of fear of being "cancelled", but to ensure that it does not "wound or misrepresent" certain demographics.
The Scottish author, 64, said that as a writer it was important to keep "an open mind" about a new culture in which "archetypes haven't been established yet".
During an episode of Sky News' Beth Rigby Interviews… Welsh discussed his attitude towards inclusivity in his writing as well as the cultural impact of his famous novel Trainspotting, which is now in its 30th anniversary year.
His most recent novel, The Long Knives, features trans characters, but Welsh said he had not been concerned with exploring a topic surrounded by an often "toxic debate".
---
READ MORE: John Wagner on Judge Dredd, Bogie Man and growing up in Greenock
---
"As a writer, you have to take on kind of everything that's coming. You have to be interested in it," he told Rigby.
"To me, it's about trying to learn what's going on. It's like trying to learn through fiction, through creating characters, to explore all those different themes.
"The first time I ever had a sensitivity reader (was) for the last book, The Long Knives, which had trans characters."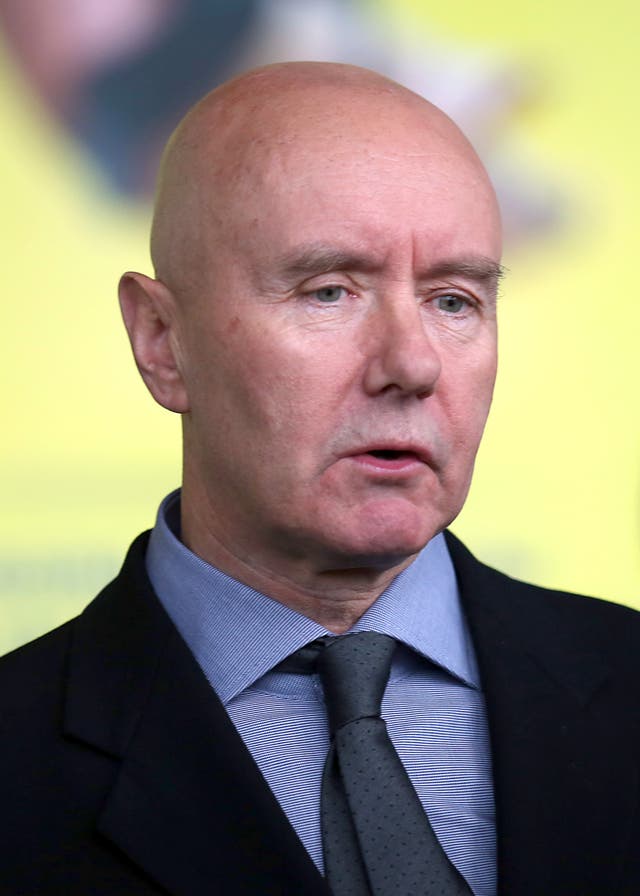 He continued: "I thought, 'I'm not going to like this at all. This is like censorship against us'.
"(But) the trans sensitivity reader was absolutely brilliant, I had completely had the wrong end of the stick."
Welsh said his sensitivity reader had wanted to make the book "as authentic as possible and incredibly supportive".
"And it did help to make the book better," he told Rigby.
Asked whether his motivation to employ a sensitivity reader for the book was to avoid being "cancelled" – a term meaning to culturally boycott or shun – Welsh replied: "It wasn't so much of it being cancelled.
"But what you don't want to do is to write something that is kind of hurtful or wounding to people and is misrepresenting them.
"There's all sorts of different trans experiences. So you want to have as many of them in if you like, as possible. Because the culture of it all is so new.
"Those archetypes haven't been established yet like they have in other areas. So, you have to have an internal eye for that.
"You have to listen to people and you have to research. You must keep an open mind about the whole thing."
---
READ MORE: Irvine Welsh is at the top of his game. so why does he crave obscurity?
---
Welsh added that he had "tremendous respect" for fellow Scottish author JK Rowling – who has faced backlash online for her own views on trans issues, and the potential conflicts with women's rights.
"I think that people do agree on the enemy for just about everybody is kind of violent misogyny (and) violent, misogynistic characters," he said.
"And it doesn't matter whether a violent, misogynistic man is wearing a suit or a Stone Island jacket or a dress.
"It doesn't mean you know there's not still a threat and a menace to women. And it doesn't matter what they call themselves. So you have to take that reality into account.
"You want to see people like that who've had that kind of experience being represented and looked after and taken care of."
Speaking about his critically acclaimed novel Trainspotting, which was turned into a film starring Ewan McGregor and Robert Carlyle, Welsh said he believed it was difficult for any modern book to get the same kind of attention.
"You can't really be responsible for the way (a novel is) culturally embraced," he said.
"I think it's very difficult, now, for any book to get the kind of attention that Trainspotting got because we're moving into this post-culture, basically post-human world.
"We don't really have a street culture now, so everything is geared to trying to eradicate and edit out all forms of pain, which really kind of destroys all forms of growth in a way.
"So we're kind of making ourselves into robots. If we can't do it, in time we'll invent the AI robots basically to replace us.
"There's not a lot of opportunity for culture in that kind of online society."
Viewers can catch up with the full interview with Irvine Welsh on the Beth Rigby Interviews… podcast.