Feeds
Use our email alerts, news feeds and Twitter to stay informed of the great content on heraldscotland.com
Email alerts
By simply registering your details with heraldscotland.com you can get the latest headlines sent to your email inbox every day. You can choose your own areas of interest and we'll send you a summary of new content every day. You can also change your alerts by logging-in to your account and changing your preferences. Please click the email icon to the right to begin.
News feeds
Every time we post a new article or update a story on heraldscotland.com you can stay informed by following our news feeds. News or RSS feeds [usually known as Really Simple Syndication]  carry a short summary of an article that links to the full article on this site. You can set  RSS feeds based on your own interests.
To read heraldscotland.com feeds you will need an RSS Reader. This is a piece of software that monitors the feeds you have subscribed to and alerts you to new content as soon as we publish it.
Most browsers – including Internet Explorer and Firefox – have RSS Readers built in and make it easy to follow your chosen feeds. If you have a Google Account, you can use Google Reader to follow your feeds. Additionally, many mobile phones have RSS Readers as part of their software and allow you to keep up-to-date on your feeds while you're away from your computer. If you use an iPhone, the App Store has many different RSS Readers available.
If you would like any help in setting-up RSS Feeds for heraldscotland.com please contact us using the link below. If you are comfortable using RSS, simple click on the RSS logo to select the heraldscotland.com feeds you would like to subscribe to.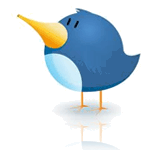 If you choose to follow heraldscotland.com on Twitter [www.twitter.com] you'll be kept up-to-date on new content posted on this site. Each of our tweets will contain a summary of an article and a link back to the full article on heraldscotland.com.
We currently offer five distinct Twitter feeds. These are:
 
@heraldscotland – our online editors' choice of the day's highlights on the site. We welcome interaction from other Twitter users at this feed.
If you need any help with Twitter, or any of our alerts, go to our help page for details on how to contact us.