Premier League clubs spent a record £815m in the January transfer window to complete a season of unprecedented investment.
The gross spend for 2023's window was 90 per cent higher than the previous record of £430m in 2018 and almost triple the previous January window (£295m).
The record for a full season had already been broken by a £1.92billion summer outlay, with that mark soon extended through £2bn for the first time and to an eventual total of £2.8bn – a new all-time high.
Calum Ross, assistant director in Deloitte's Sports Business Group, told the PA news agency: "Record transfer spend in January, surpassing the previous record of £430m in January 2018.
"(In terms of) a seasonal spend in 2022-23, Premier League clubs are now over £2.5billion which highlights the level of capability of spend that they've got in the market at the moment."
Premier League clubs also set a record for net transfer expenditure during a January window with a net spend of £720m, eclipsing the previous record set in January 2022 (£180m).
As has been the trend in recent seasons, the English top flight far outpaced the rest of Europe – even the other members of the so-called 'big five' leagues in Spain, Italy, France and Germany.
Ross added: "When you look at the January transfer window alone, Premier League clubs have spent three times more than the other 'big five' leagues combined.
"And then when you look at seasonal spend, again, when you combine those other big five leagues together, the Premier League is spending more than all of those combined, which is just incredible.
"You have the spend of the Premier League on a net basis at £1.5bn over the course of the season and then when you look at the other big five leagues as a collective, they're actually in a net receipts position – so they're actually receiving more from the sale of players than what they're spending on players, which is quite stark (compared) to what you see in the Premier League.
"The Premier League was the only league of the big five that actually increased its media rights in the latest cycle, all the others either declined or stayed flat.
"There are obviously other things that come into that as well, when you look at new ownership at certain clubs, and also on-pitch performance is a big factor – whether that's pushing for European competition or league titles, and then at the other end, just maintaining a place in the Premier League, is obviously a key driver of what's going on across the market."
Chelsea, under their new ownership group headed by Todd Boehly, continued to lead the way by signing World Cup winner Enzo Fernandez for a British record £106.8m while forward Mykhailo Mudryk joined from Shakhtar Donetsk in a deal reportedly worth up to £88.5m.
The Blues' £300m-plus outlay alone would rank behind only 2018 among Premier League winter transfer windows, and is more than the combined spend of all other clubs in the big five leagues this month.
Newcastle spent a reported £40m initial fee to bring forward Anthony Gordon from struggling Everton – who were the only club not to make a January signing – while Liverpool spent £38m on Netherlands international Cody Gakpo and Leeds broke their transfer record with a £35m move for Hoffenheim's Georginio Rutter.
The previous record season saw £1.43bn spent in the summer of 2017 with the January window's £430m making for a total of £1.86bn.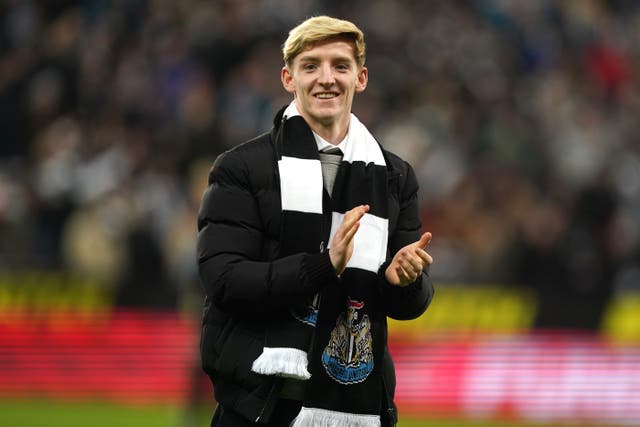 This campaign has blown that out of the water and Ross sees no let-up in the near future.
"One of the good indicators is to look at the transfer spend as a percentage of revenue and on the net transfer spend, we're looking at about a quarter of revenue being spent on transfers," he said.
"That is a lot, it's higher than it's ever been, but I think – managed appropriately, with appropriate long-term business planning and financial control – I can see that continuing."