The Football Association will not be taking action over Sunday's incident at Anfield when Manchester United's Bruno Fernandes appeared to make contact with the referee's assistant, the PA news agency understands.
Fernandes, wearing the captain's armband with Harry Maguire on the bench, looked to put his hand into the back of the assistant referee in the 81st minute of United's 7-0 thrashing by Liverpool.
No formal action was taken against the Portugal midfielder at the time, and it is understood there will also be nothing from the FA, which can take retrospective disciplinary action if a player commits a sending-off offence that was not seen by the match officials.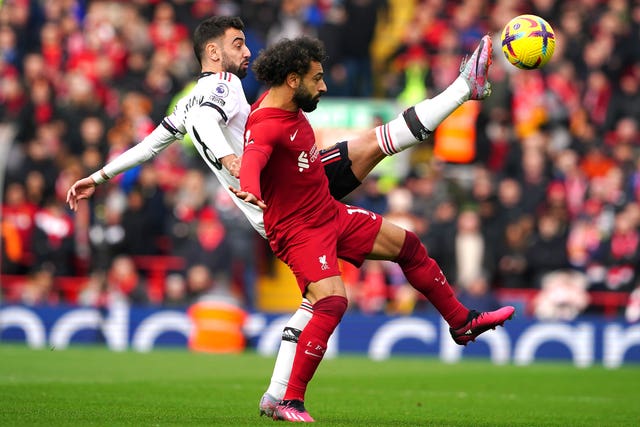 Martin Cassidy, chief executive of charity Ref Support UK, told the PA news agency he felt Fernandes deserved "at least a five-game ban", saying: "To get in contact with a match official is a serious offence and should be treated such way. I think that would be absolutely appropriate."
Cassidy added: "Fernandes to me is typical of what seems to be happening in the game, this entitlement behaviour, you can just do what you want.
READ MORE: Hibernian announce Ron Gordon tribute v Rangers
"His position as captain I think is untenable with his behaviours, and I think if he thinks it's appropriate for the captain of such an illustrious club as Manchester United to behave in such a manner, then the game's in a terrible state."
The assistant appeared to put his hand on Fernandes' arm just before the incident, and former Premier League referee Dermot Gallagher admitted he had "mixed feelings" about what had happened.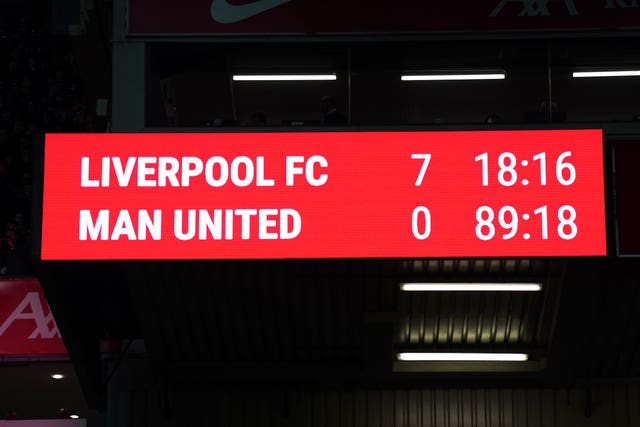 Gallagher told Sky Sports: "You don't want a player to be manhandling a match official, but I would suggest the assistant actually manhandles Fernandes more than he did.
"I think once the official does it first, Fernandes is almost like fly swatting, 'get out of my way, I want to get on with it'.
"So whilst I don't condone it…and I think the referee (Andrew Madley) is in a difficult position, because if he goes across and makes an issue of it, Fernandes is likely to say 'well, he grabbed hold of me first'. It is difficult."
Fernandes' performance at Anfield was fiercely criticised by former United players Roy Keane and Gary Neville on Sunday.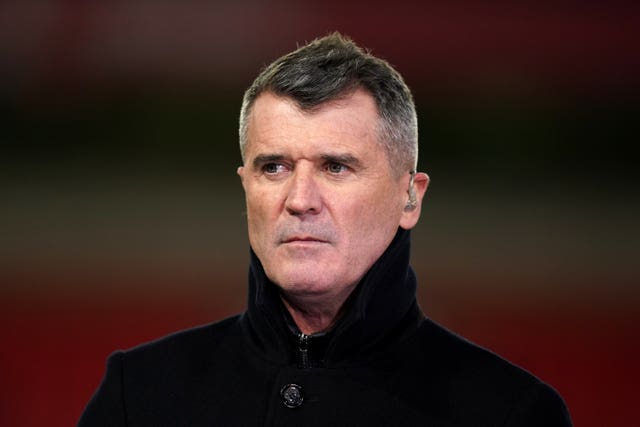 Ex-United captain Keane said on Sky Sports: "Fernandes' body language was nothing short of a disgrace, for me. He's got so much talent, but his body language, waving his arms and not running back…You wouldn't be happy with him in our dressing room, I'll tell you."
Former United right-back Neville said: "I've had enough of him throwing his arms around at his team-mates, I've had enough of him not running back.
"He whinges at everybody. He got pushed in the chest and he goes down and holds his face. He's got to put a captain's performance in out there. That wasn't a captain's performance by a Manchester United player."